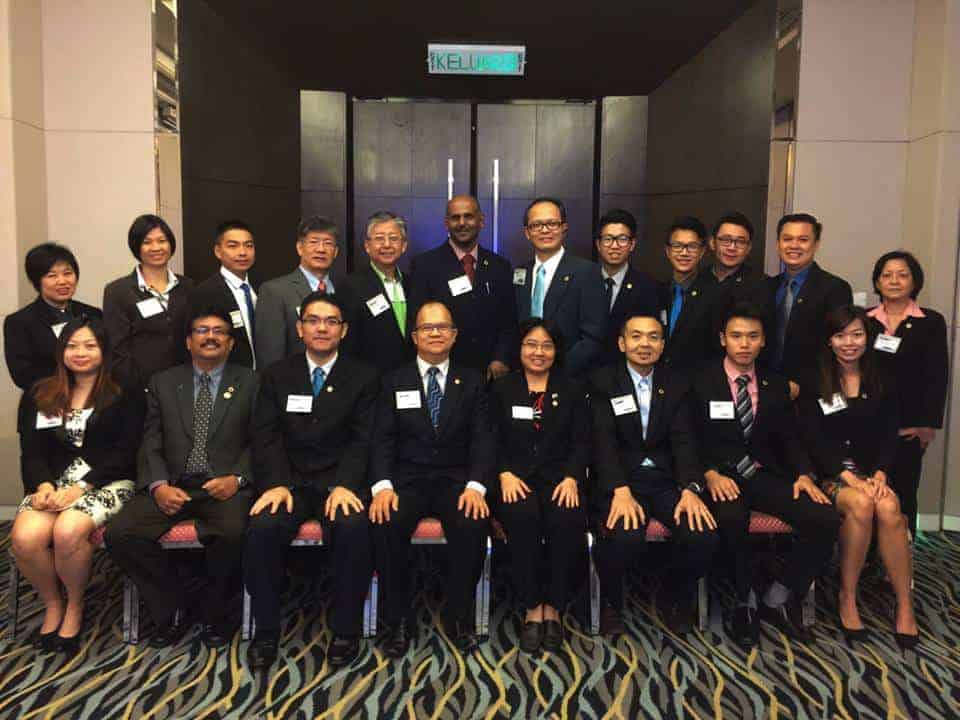 I Am Not Sure If You Have Heard About BNI … …
The story started when Dr. Misner (The father of Modern Networking) was a management consultant, where most of his business is by referrals. However, he is not satisfied with the types of business groups that existed and he put together a networking group that was structured, focused on doing busines and had an emphasis on positive reinforcement and support. It became BNI. More info http://www.bni.com/successnet2005/successnet05/Jan_Feb_2005/founder.shtml
To make it quick and easier to understand, BNI is a membership organization where business people of different profession join a chapter and come to weekly meetings for the purpose of passing business referrals to each other. It is a referral, neither a lead nor sales commission.
It Is All About Referral Marketing. And It Is Never Too Young To The The Power of Word of Mouth Marketing.
It is a word of mouth marketing which encourage your contacts to talk as much as possible about you and/or your services.
Reason Why I Join: I See Personal Growth As A Very Important Value In Life
1. Learn More About Your Business/Services
For every meeting, we will be having a structured meeting agendas. One of the crucial elements (out of 20) is the Weekly presentation. Everyone is given 60 seconds to present their business and people they are looking for (some chapters gave lesser time). With this, you have to learn to be effective by focusing on saying part of your business instead of saying all in one minute. Besides, there's also and weekly presentation (10 minutes). Proper training will be given to assist you to have an effective presentation.

Luke is presenting his business of ProIce – started operation in early 1986 as a car audio distributor and progressed into the car alarm industry in 1988.
2. Learn To Build Confidence & Trust
If you're the one who went for a lots of event, I believe you may collect hundreds to thousands name card a year, but is that working? I had been lots of event and normally most of people we met, there's no follow up. In BNI, we are constantly meet up with our business partners (members) and generate referrals for each others. One of the best thing of referral marketing, you can get a business way easier. It's no longer a cold calling, but the potential customers (referred by someone) are expecting your call. Trust factor play a main role in it. When you are able to build a strong foundation of confidence within your members, I bet you can do the same with your customers.
3. Learn To Part of The Team
As being part of the chapter, most of us being assigned with a task to help chapter grow to a higher level. Every position, there's a new learning, if only you are willing to take it. Besides, we recognize who has been constantly contributing to the chapter.
4. Learn The Skills for Networking & To Be Organized
It's a great place to get over fears, as you will have chance to work on your skills for meeting new people, basic conversational skills (business) and public speaking.
Most Importantly: Get Referrals & Make Money
There purpose of Businessmen Networking is to generate sales for company, not a yumcha session and have fun. I believe the system works, as we are there to make a long-lasting relationship.
Some Quotes by Dr. Misner
Referrals aren't given easily. If you don't take the time to establish credibility, you're not going to get the referral. People have to get to know you. They have to feel comfortable with who you are and what you do.
Networking is more about "farming" than it is about "hunting". It's about cultivating relationships.
So, should I join a BNI Chapter, or not?
Let's not think too much on that. Come and experience the Business Open Day (BOD) by my chapter Sapphire. Then, you decide about joining or not.
We are expecting total of more than 100 businessmen for the event. Do contact me at +6016 254 0896 if you're interested.
Meeting fee RM45 with breakfast provided.