#30before30 Travelling With Family – Singapore Zoo Review
Since young, I wanted to go travel oversea with family, however I wasn't have the luck. China trip, Hong Kong and Macau trip were all fall at the wrong timing (due to my study). So, I told myself not to miss the next and here it is the Singapore zoo review!
First tourist attraction we went was Zoo Singapore, a "must do" activity with my father and niece. Every new place with a "zoo", we will go.

One of the best candid shot I love. Full of love! 有多久没有小手拉大手了呢?父母的爱,亲情的缘分,让我们一起学习珍惜眼前人。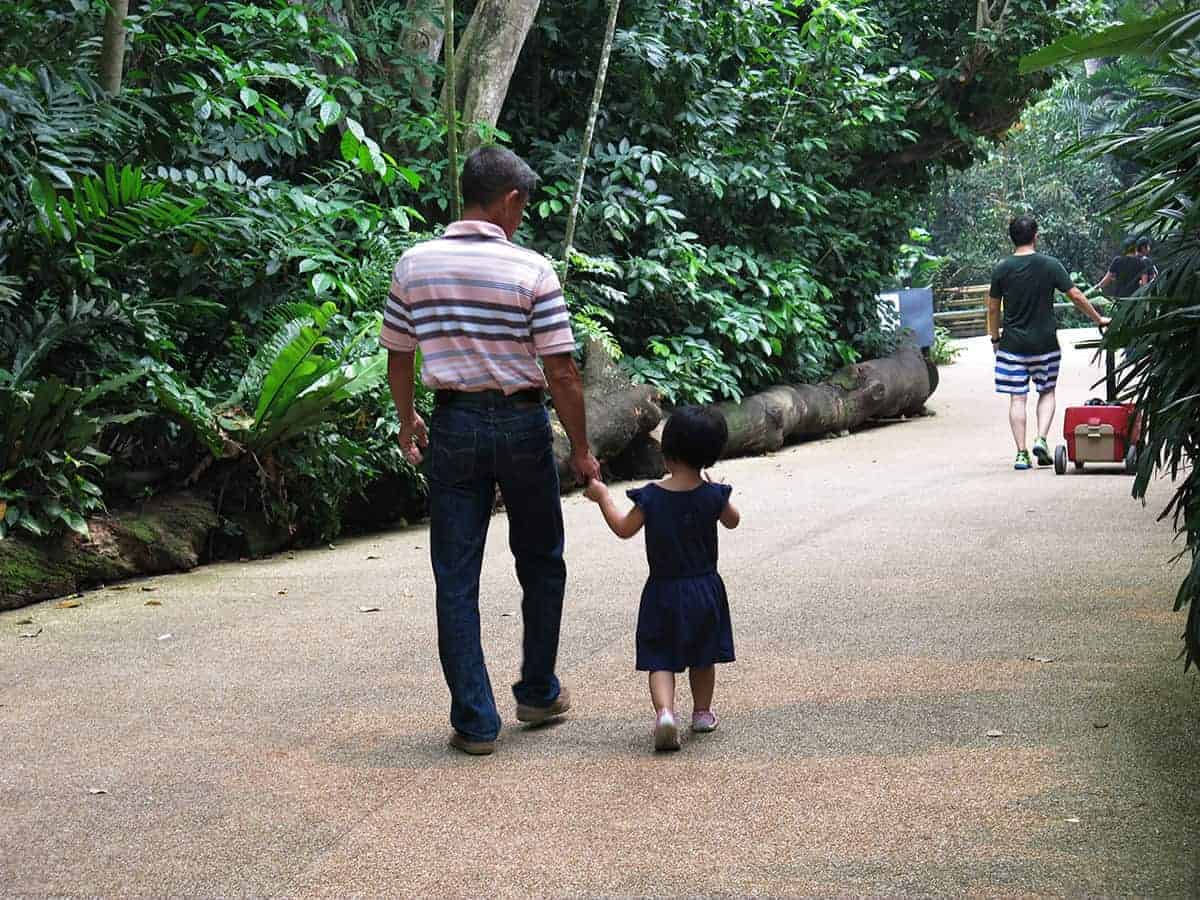 A collection of Khor Ting Li, my niece. She is in the age of learning how to speak. Some funny words and unexpected of her action is the best #heartmeltmoment, ever.
It takes few hours for us to explore the zoo. Lots of animals and some fun activities such as animal feeding, water park, animal shows, etc. Be prepared with lots of drink especially when you bring children.
Singapore Zoo Review – Animals
If you're looking for Singapore Zoo map, check on this link: http://www.zoo.com.sg/assets/pdf/parkmap.pdf
#30before30 is a movement of myself, which is the 30 things to be done before 30. Singapore Zoo Review.