We're a Google Partner Agency!
Life long learning is a vital part of the culture in KangXiang's team. We believe that certification is essential to demonstrate our teams' ability to consult and manage your project effectively and be reliable.
Performance
KX & PARTNERS SDN BHD has maintained an optimisation score of at least 70%, indicating that they've set up their clients' accounts to perform well.
Spend
KX & PARTNERS SDN BHD has managed at least $10,000 USD in ad spend in the past 90 days, which shows its ability to help clients consistently identify new growth opportunities and sustain their success on an ongoing basis.
Certifications
At least 50% of KX & PARTNERS SDN BHD's account strategists have demonstrated proficiency in Google Ads by earning Google Ads certifications.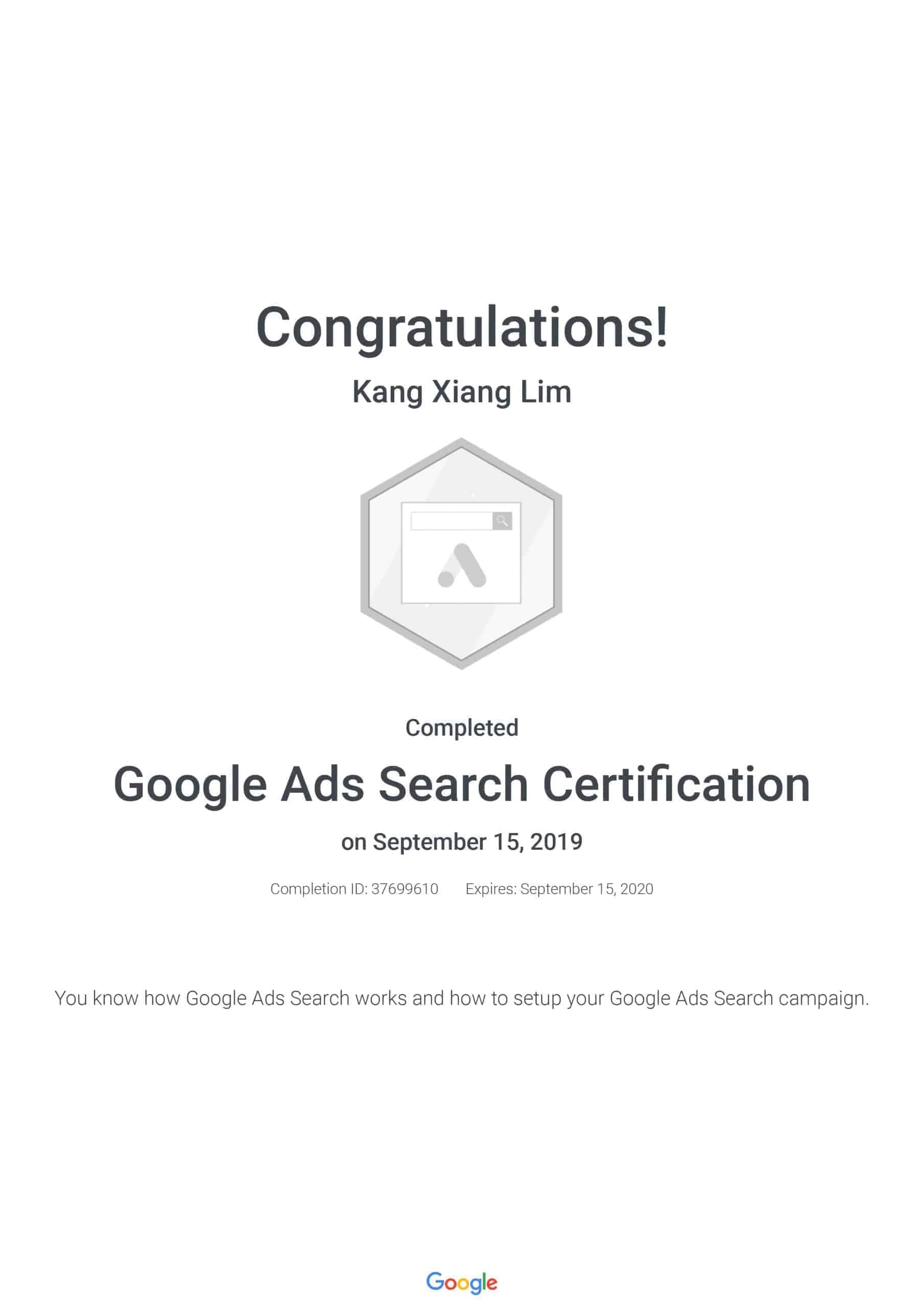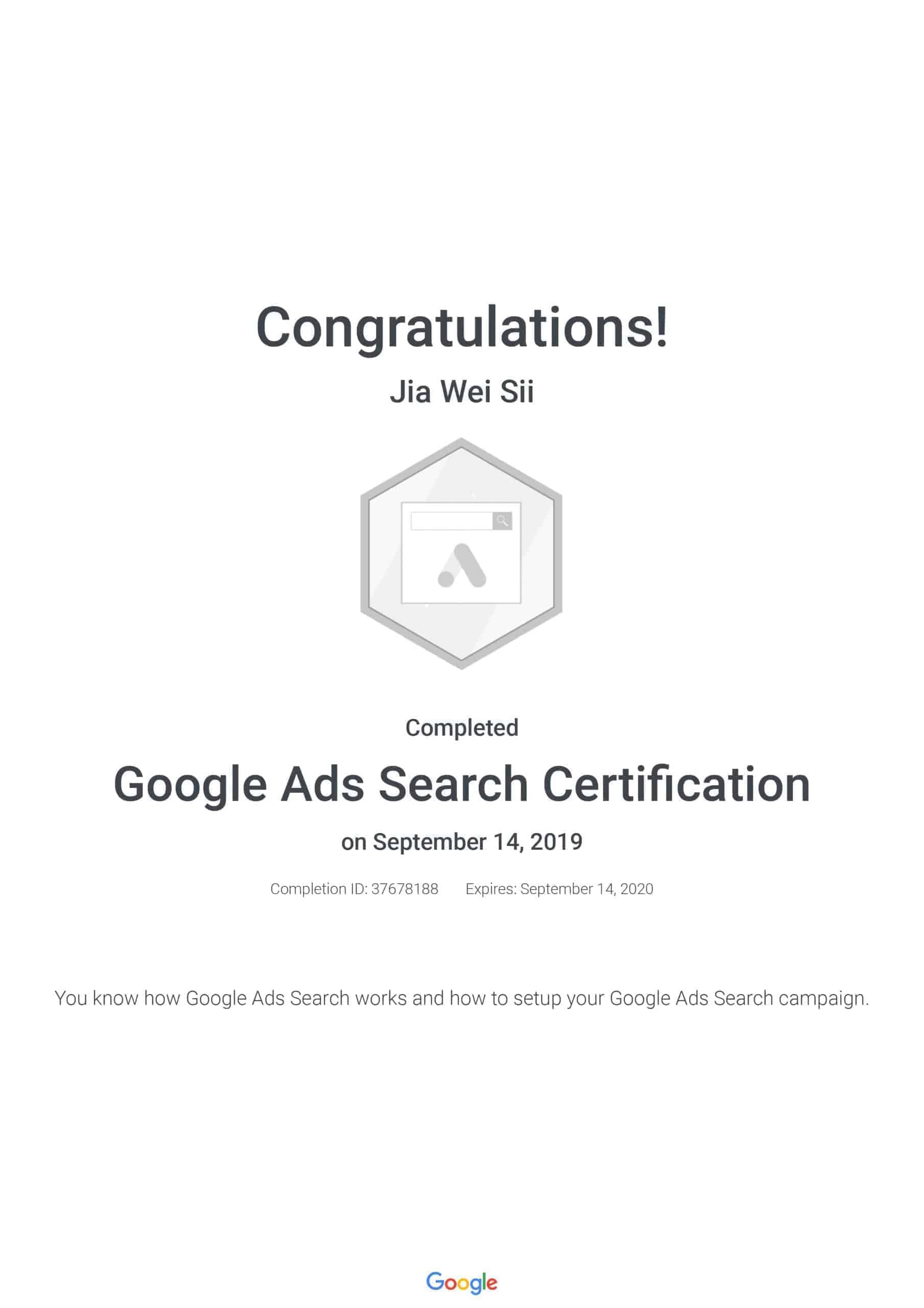 This certificate demonstrate our mastery of building and optimizing Google Search campaigns. According to Google, certified users will exhibit the ability to leverage automated solutions like Smart Bidding and Audience Solutions to boost campaign performance for specific marketing objectives.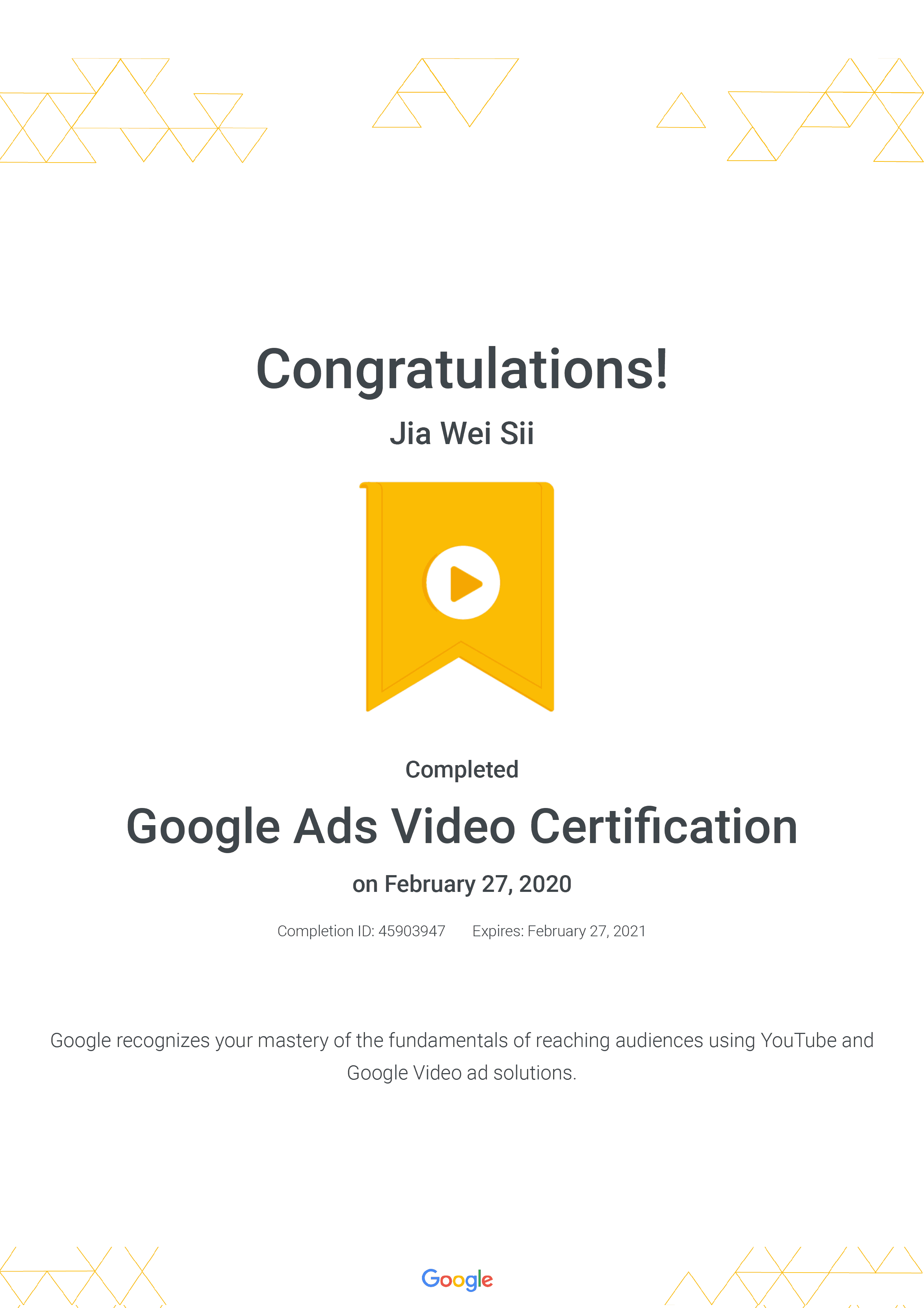 This certification show that we have understanding of how to tell effective stories on YouTube to reach potential customers along the entire purchase journey at scale.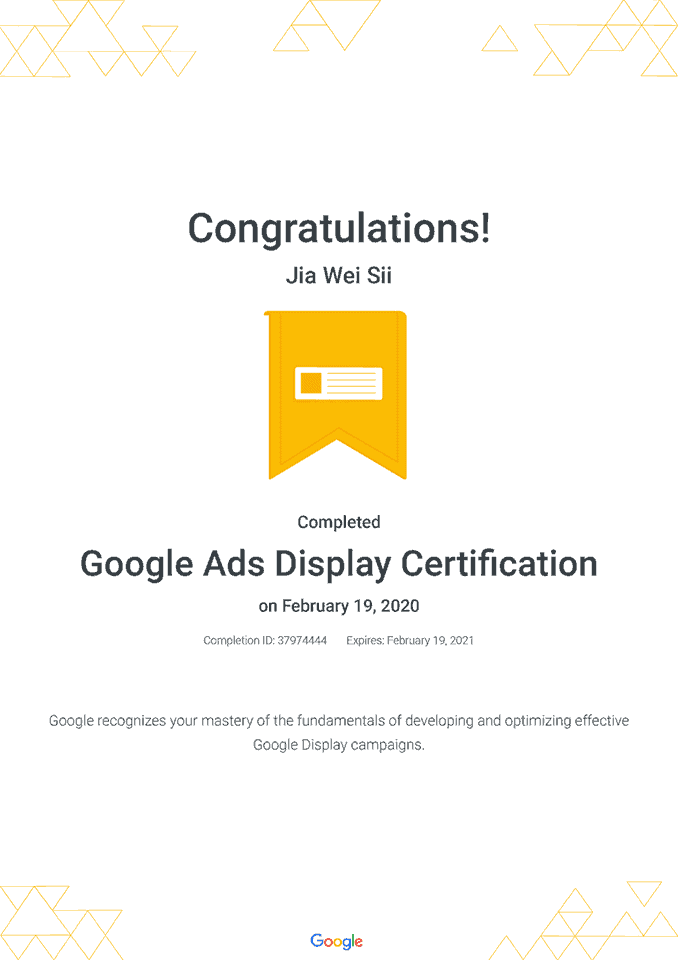 Google Ads Display Certification is all about the skill to develop effective Display strategies and campaigns to achieve specific marketing goals.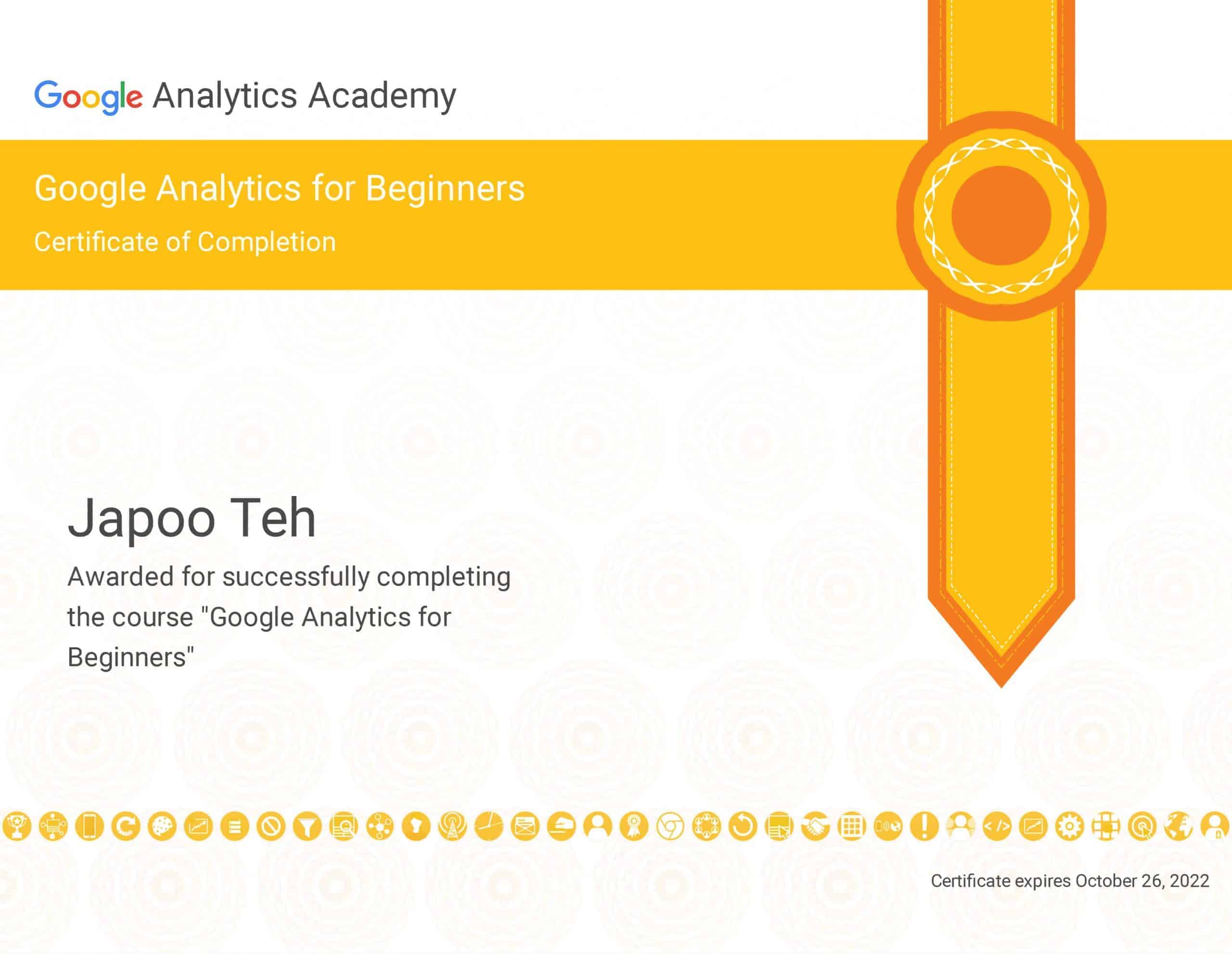 Google Analytics for Beginners course is teaching on how to navigate the Google Analytics interface and reports, and set up dashboards and shortcuts. The course will also demonstrate how to analyze basic Audience, Acquisition, and Behavior reports, and set up goals and campaign tracking.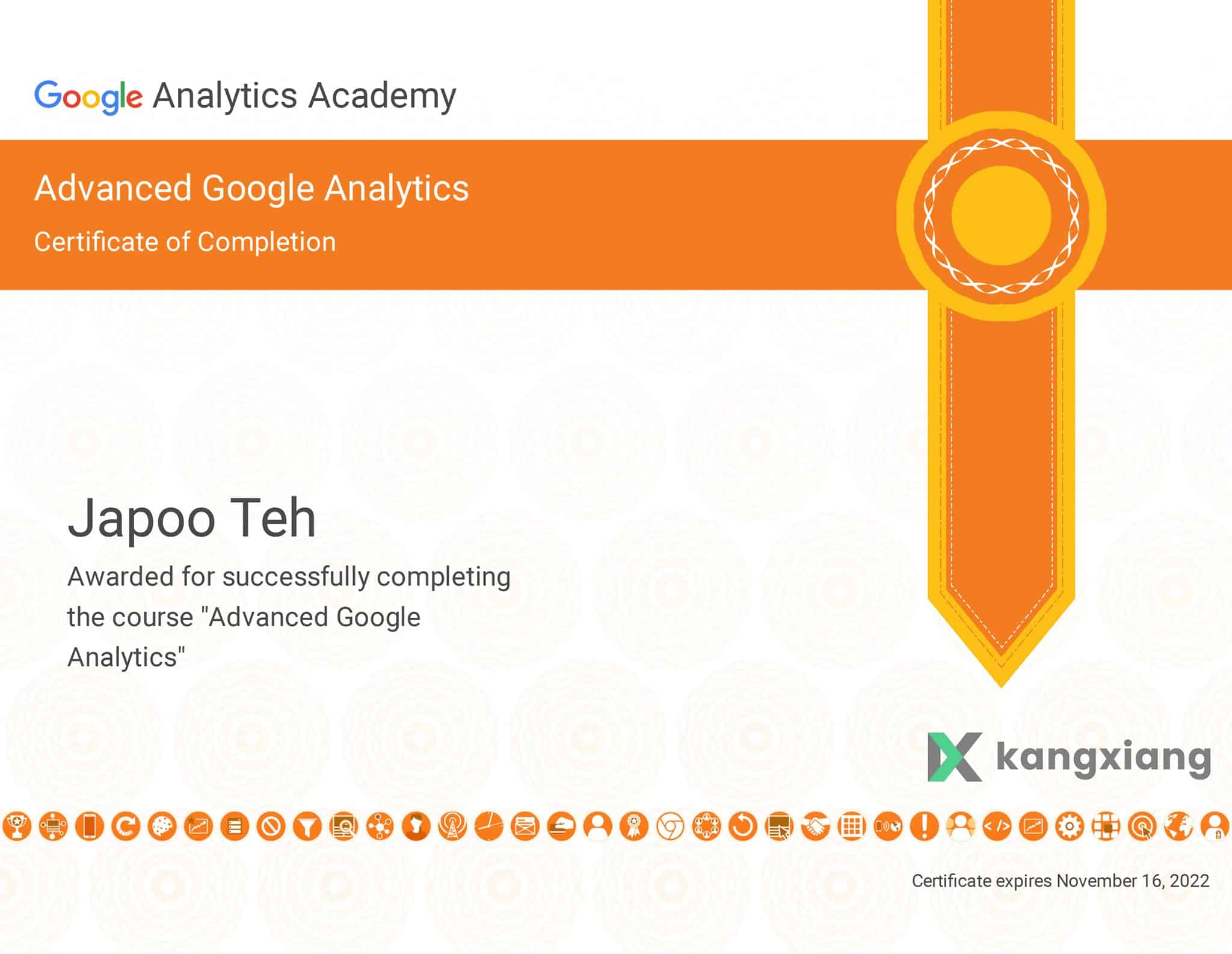 This certificate is all about more advanced analysis techniques using segmentation, channel reports, audience reports, and custom reports, as well as marketing strategies like remarketing and Dynamic Remarketing.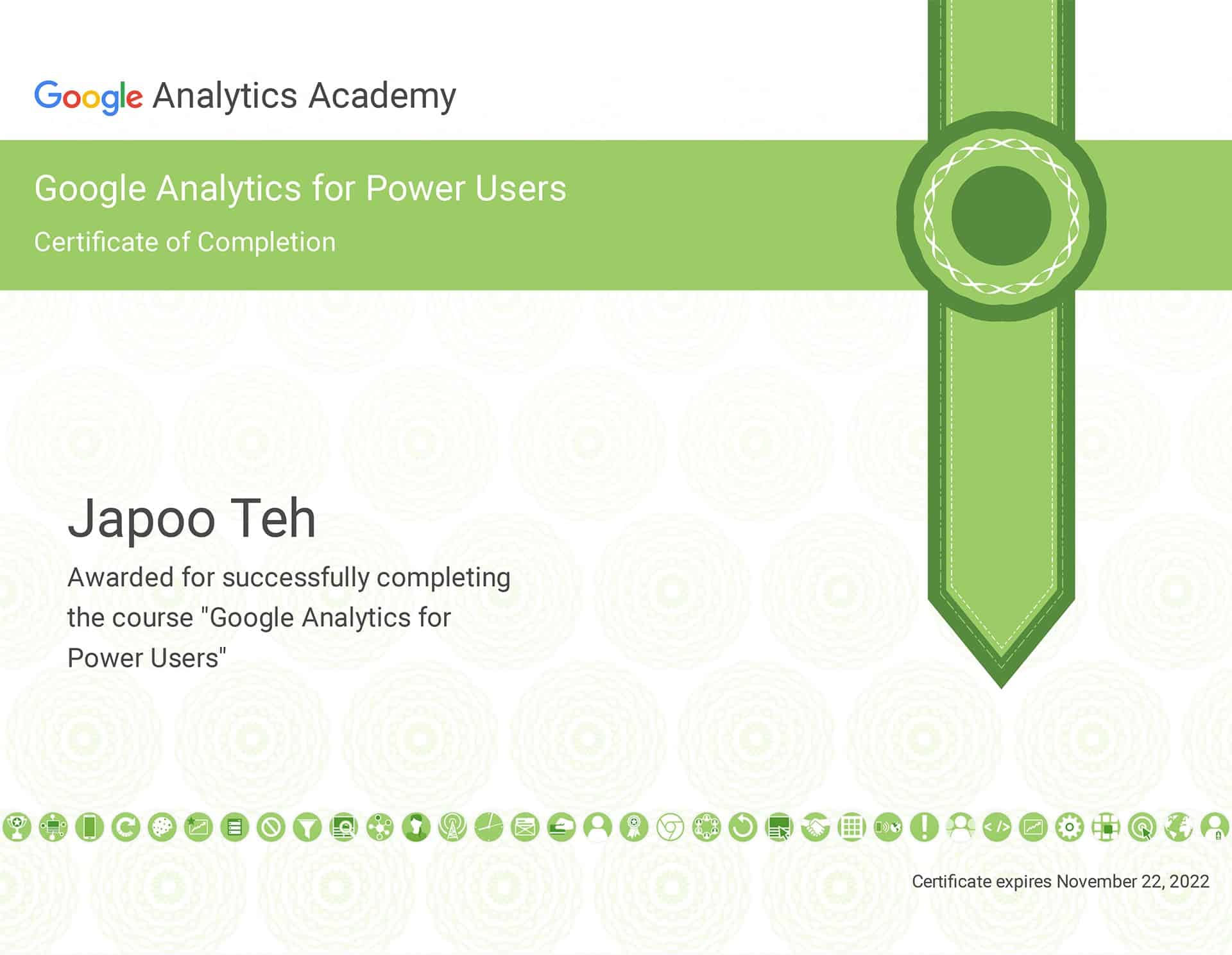 This is to learn and practice techniques for comparing users who convert with those who don't. Besides, it is about analyzing traffic sources that bring the most value, customizing channels for increased action-ability, identifying top performing content on your site, and improving your eCommerce performance.