We are a Google Partner Agency!
Life-long learning is a vital part of the culture in KangXiang's team. We believe that certification is essential to demonstrate our team's ability to consult and manage your project effectively and be reliable.
Performance
KX & PARTNERS SDN BHD has maintained an optimization score of at least 70%, indicating that they have set up their clients' accounts to perform well.
Spend
KX & PARTNERS SDN BHD has managed at least USD 10,000 in ad spending in the past 90 days, which shows its ability to help clients consistently identify new growth opportunities and sustain their success on an ongoing basis.
Certifications
At least 50% of KX & PARTNERS SDN BHD's account strategists have demonstrated proficiency in Google Ads by earning Google Ads certifications.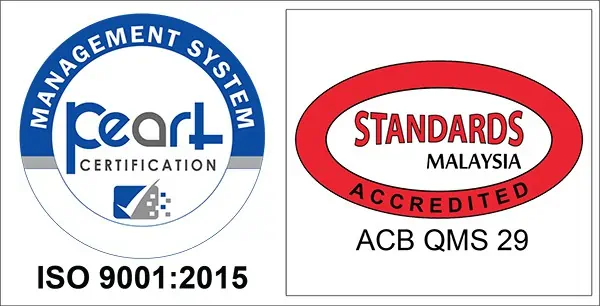 ISO 9001 is a standard that sets out the requirements for a quality management system. It helps businesses and organizations to be more efficient and improve customer satisfaction. Organizations use the standard to demonstrate the ability to consistently provide products and services that meet customer and regulatory requirements. ISO 9001 builds on seven quality management principles:
Customer focus
Meeting and exceeding customer needs is the primary focus of quality management and will contribute to the long-term success of your enterprise. It is important to not only attract but also retain the confidence of your customers, so adapting to their future needs is key.
Leadership
Having a unified direction or mission that comes from strong leadership is essential to ensure that everyone in the organization understands what you are trying to achieve.
Engagement of people
Creating value for your customers will be easier if you have competent, empowered and engaged people at all levels of your business or organization.
Process approach
Understanding activities as processes that link together and function as a system helps achieve more consistent and predictable results. People, teams and processes do not exist in a vacuum, and ensuring everyone is familiar with the organization's activities and how they fit together will ultimately improve efficiency.
Improvement
Successful organizations have an ongoing focus on improvement. Reacting to changes in the internal and external environment is necessary if you want to continue to deliver value for your customers. This is of paramount importance today when conditions evolve so quickly.
Evidence-based decision making
Making decisions is never easy and naturally involves a degree of uncertainty, but ensuring your decisions are based on the analysis and evaluation of data is more likely to produce the desired result.
Relationship management
Today's businesses and organizations do not work in a vacuum. Identifying the important relationships you have with interested parties such as your suppliers – and setting out a plan to manage them – will drive sustained success.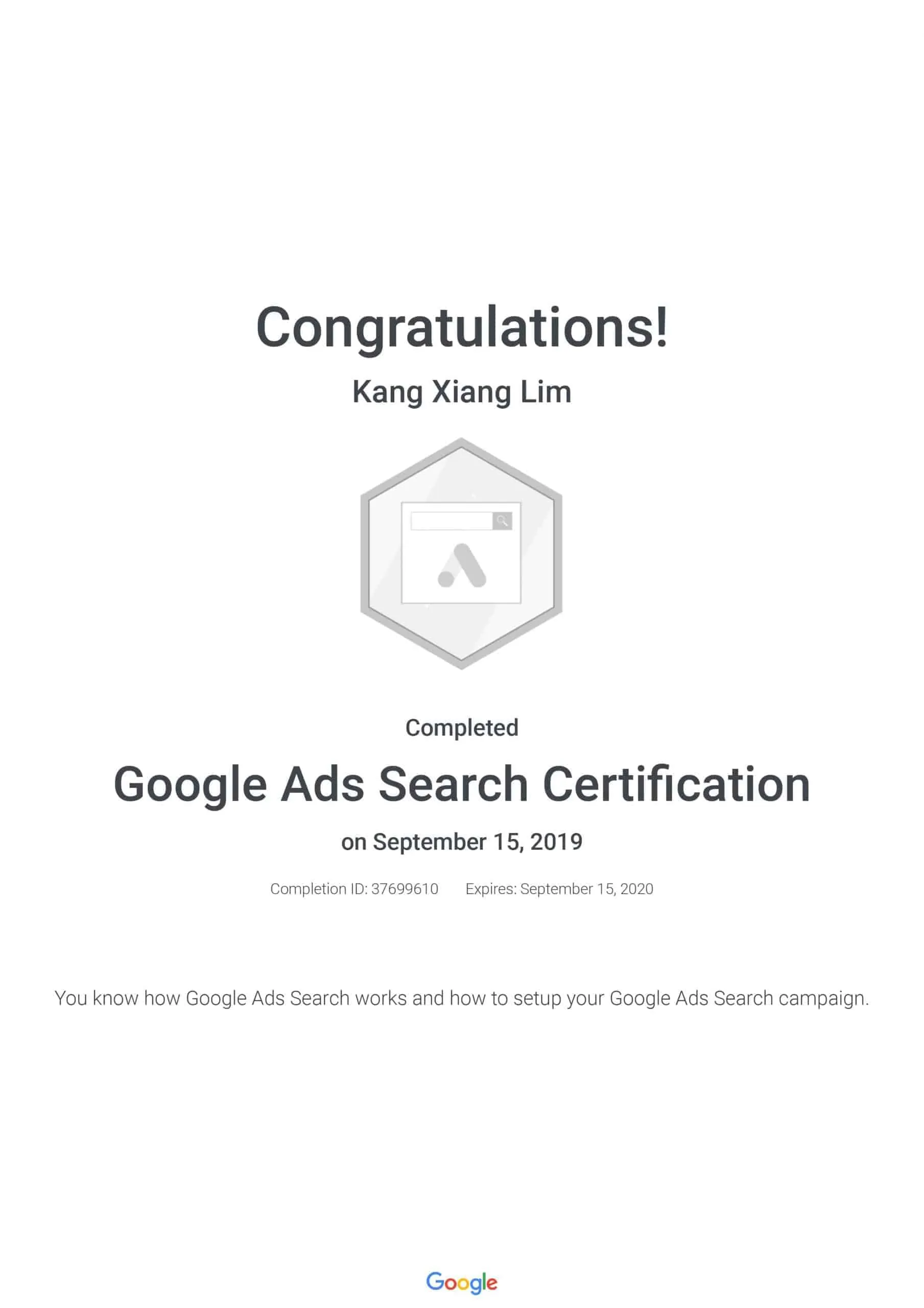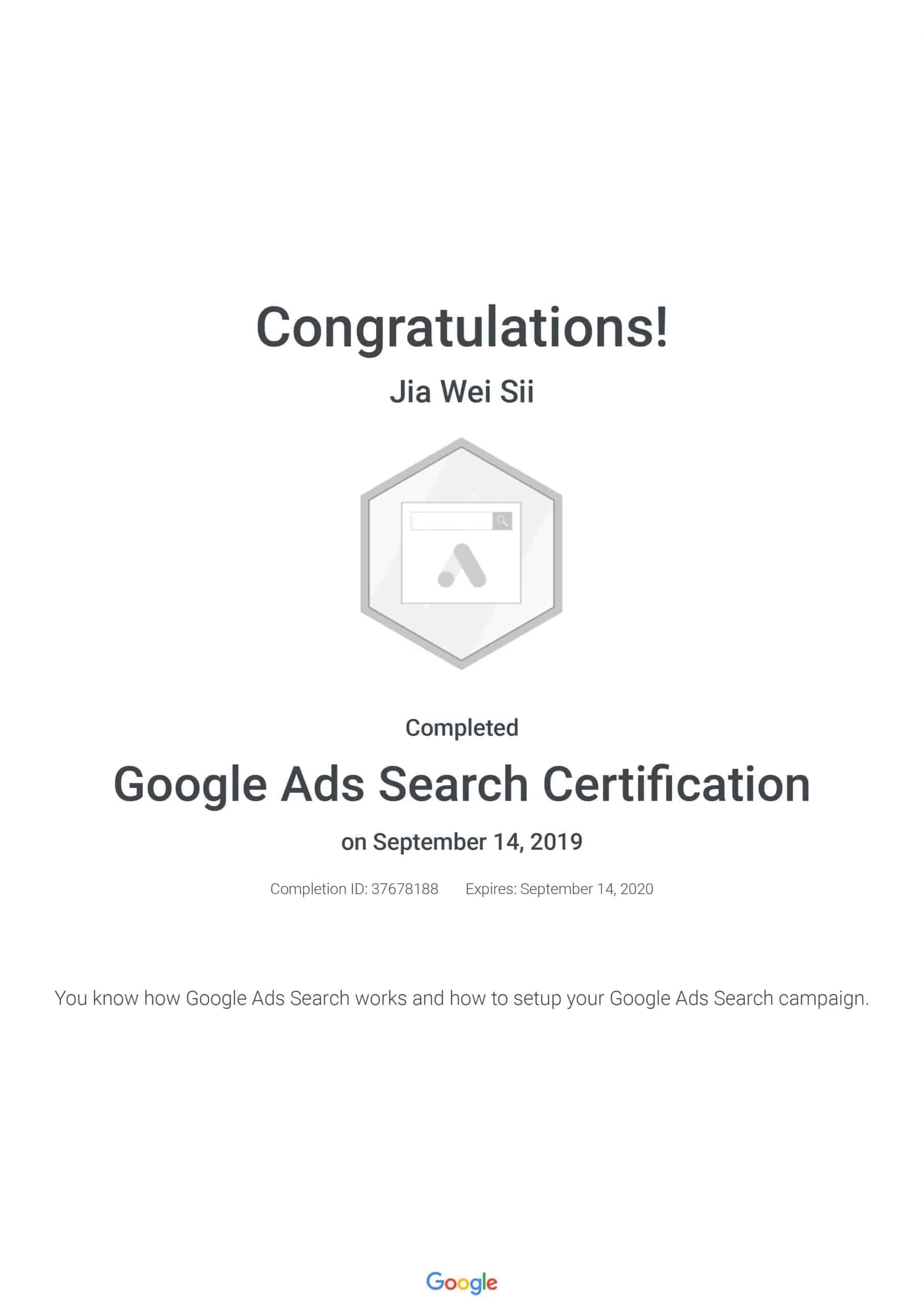 This certificate demonstrate our mastery of building and optimizing Google Search campaigns. According to Google, certified users will exhibit the ability to leverage automated solutions like Smart Bidding and Audience Solutions to boost campaign performance for specific marketing objectives.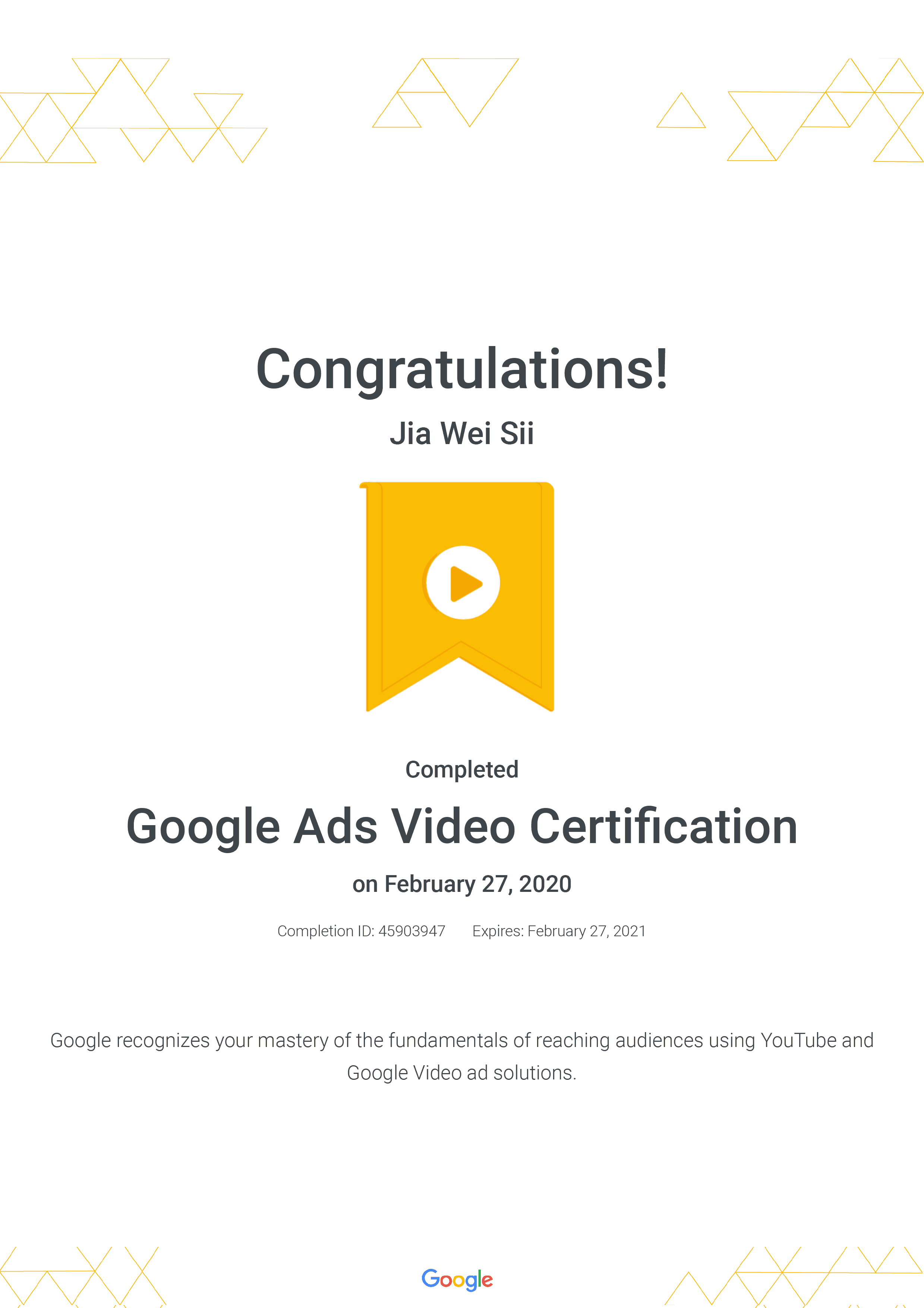 This certification show that we have understanding of how to tell effective stories on YouTube to reach potential customers along the entire purchase journey at scale.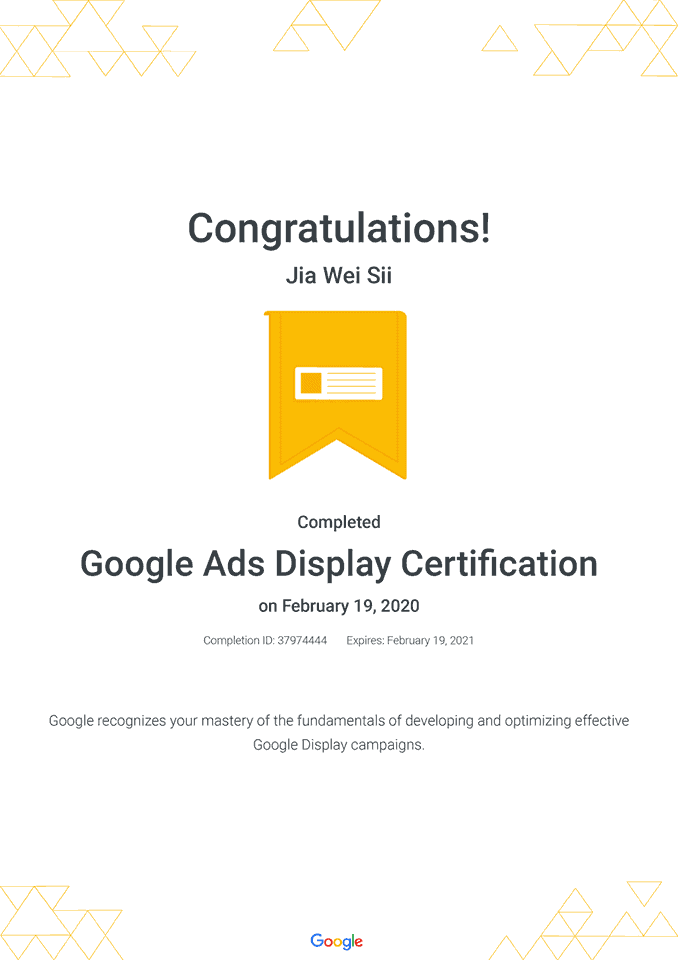 Google Ads Display Certification is all about the skill to develop effective Display strategies and campaigns to achieve specific marketing goals.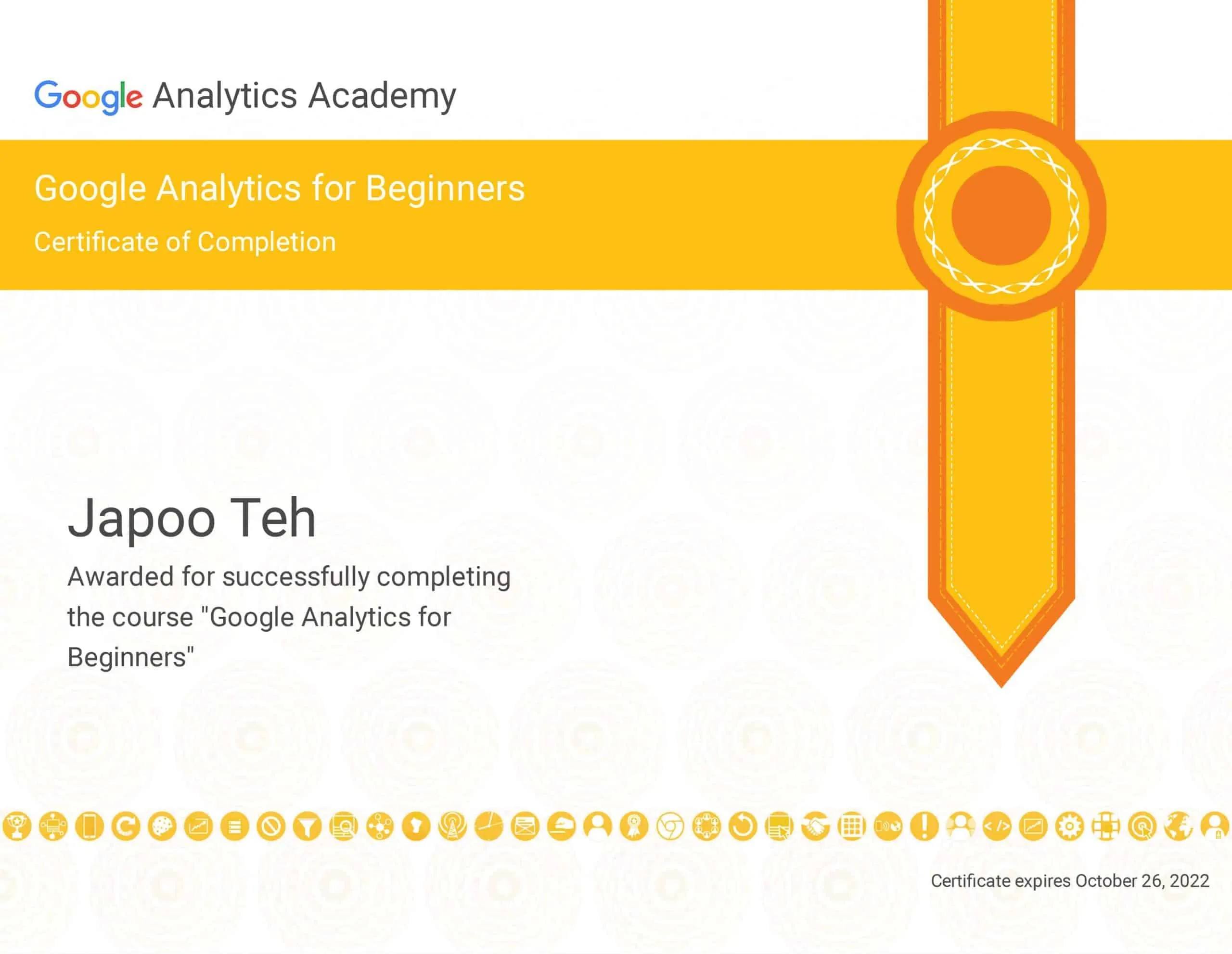 Google Analytics for Beginners course is teaching on how to navigate the Google Analytics interface and reports, and set up dashboards and shortcuts. The course will also demonstrate how to analyze basic Audience, Acquisition, and Behavior reports, and set up goals and campaign tracking.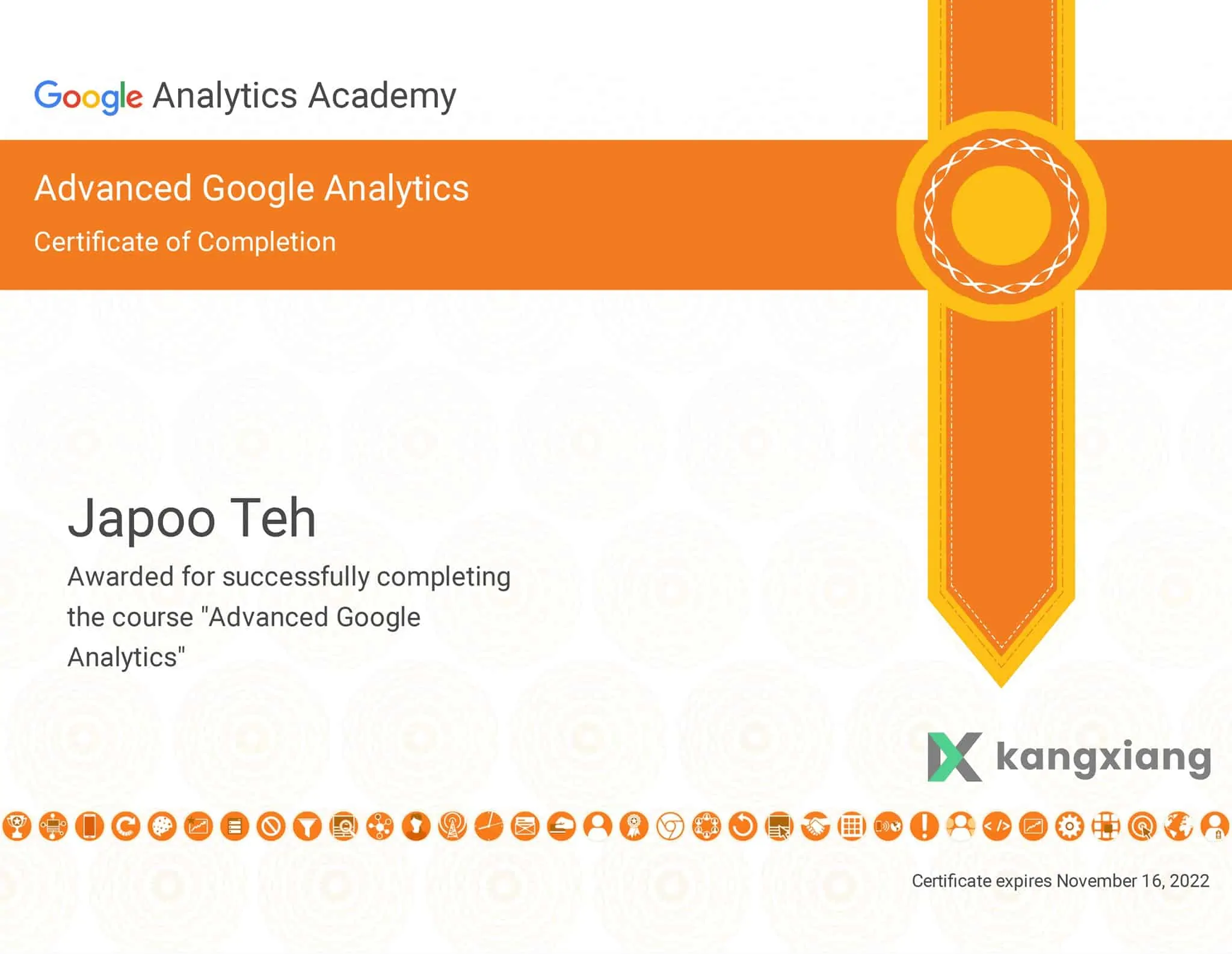 This certificate is all about more advanced analysis techniques using segmentation, channel reports, audience reports, and custom reports, as well as marketing strategies like remarketing and Dynamic Remarketing.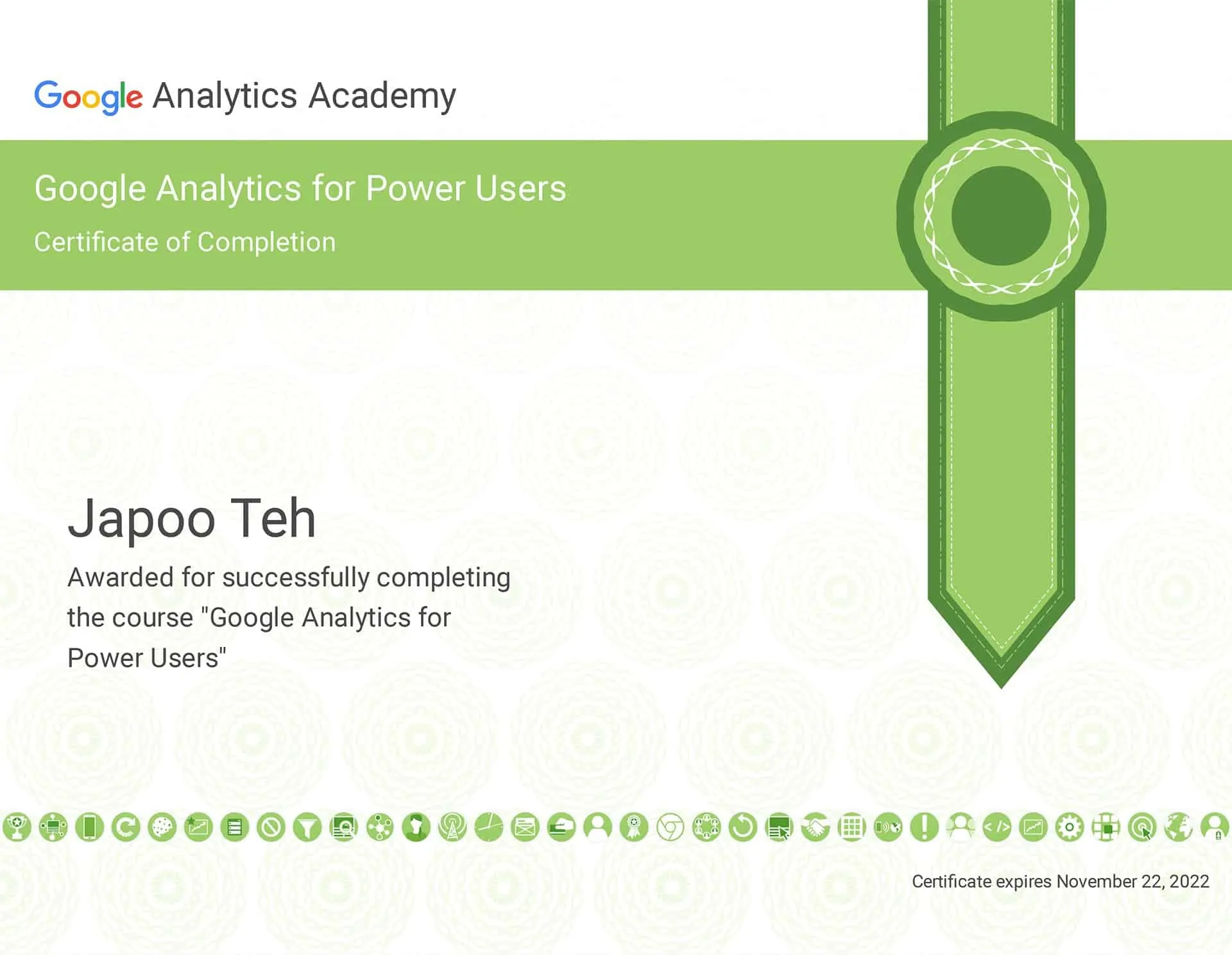 This is to learn and practice techniques for comparing users who convert with those who don't. Besides, it is about analyzing traffic sources that bring the most value, customizing channels for increased action-ability, identifying top performing content on your site, and improving your eCommerce performance.