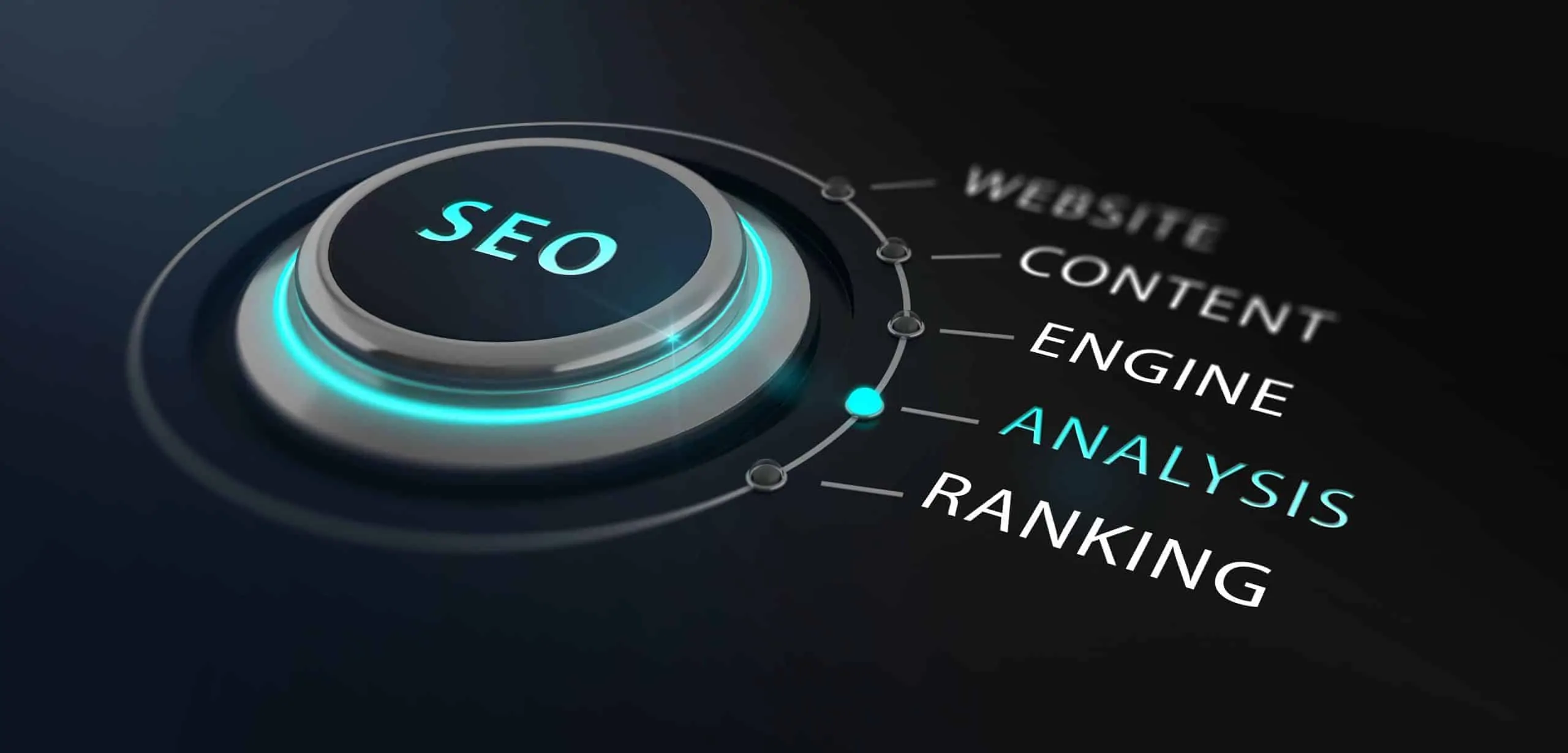 SEO Optimization & SEO Packages Malaysia
Why is SEO Optimization in Malaysia Important?
The purpose of Search Engine Optimization or SEO is to boost the ranking of a website and get quality organic traffics from Google SERP (Search Engine Results Pages). A proper seo marketing from keyword researches, keyword density, meta tags to off-site optimization simply means a better user experience. And I know you have questions such as: "How much does it cost for SEO in Malaysia? Is paying for SEO worth it? How to compare the SEO packages and price among the agencies? and etc".
98.39% Malaysian used Search Engine by Google to find information online. – Statcounter, 2019
So, we will be covering the questions in this article.
Does it paying for SEO worth it?
2017 Study shows that 64% of Malaysians used a Search Engine to help them in the purchase process before they bought their last product. Once somebody are looking up information on the internet that means he or she is a potential customer for your business. There are over 30 million people in Malaysia and more than half are active internet users. Business growth is possible for well ranked websites and you shouldn't miss out this Search Engine Optimization Starter Guide by Google.
What is the SEO Pricing in Malaysia?
Many SEO companies Malaysia provide excellent SEO packages. It is up to you to select the one you are comfortable with. We are also one of the SEO company Malaysia who specialize in WordPress website seo. Our SEO optimization price start from RM500 per month for 10 keywords to RM1,000 per month for 20 keywords. We will focus on optimizing 10 keywords from low competitive keywords to high competitive keywords. As a result, you will definitely get more than 10 keywords to be on first page of Google Search Result Page at the end of the year.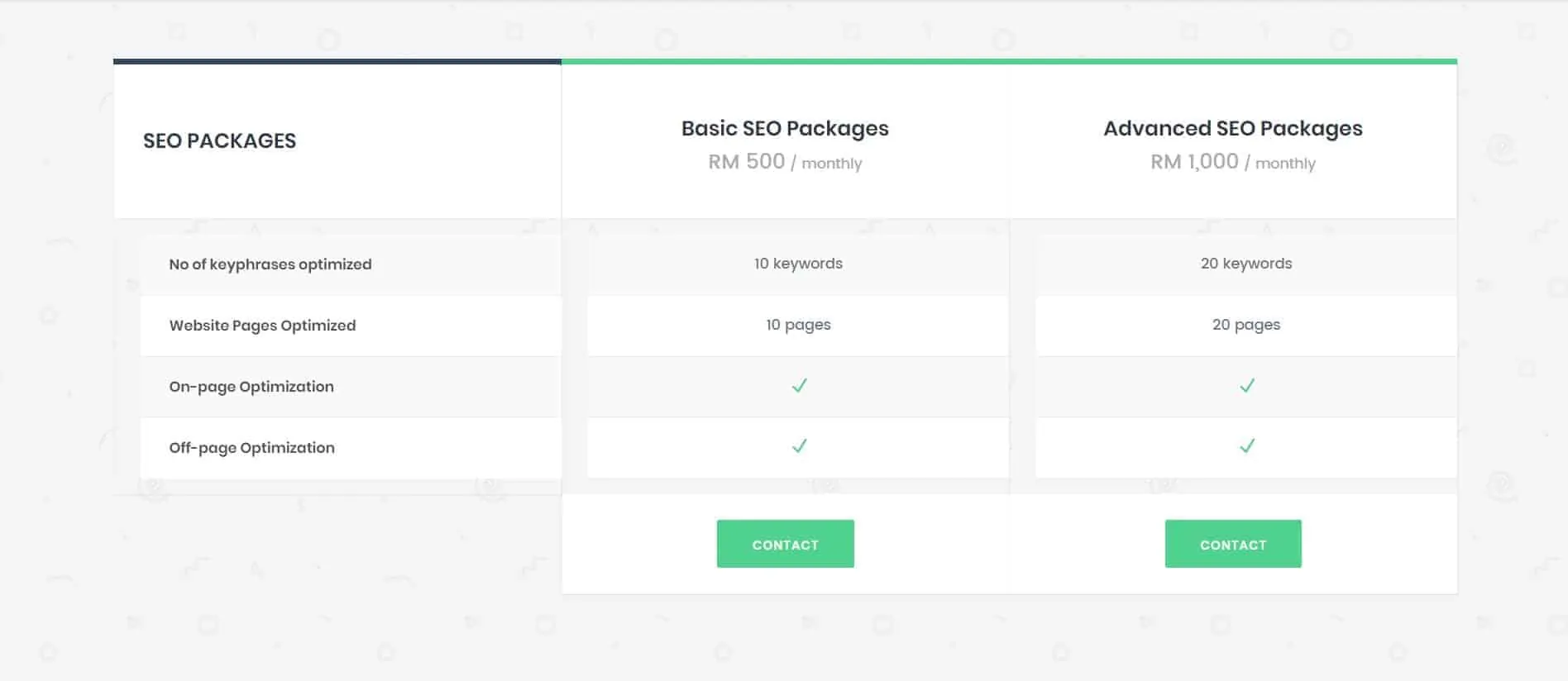 Check out at our seo services page for more information on how we optimize your website. In short, our strategy covers from the website security (https), keywords optimization, website loading speed and more.
How to compare the SEO packages?
The best way to hire a SEO agency is well explained by Google. In short, it is all about understanding your business, explaining to you the steps how agency is going to perform seo for your website and etc. Did Google mentioned seo price a factor of that? Anyway, I like these stated guidelines.
No one can guarantee a #1 ranking on Google.
Be careful if a company is secretive
Be sure to understand where the money goes.
What are some other things to look out for?
Above all, these are the benefits of SEO:
Cost effective marketing campaigns
Nowadays you will need to advertise to get new customers from internet, especially after the incident of Covid-19. This can be an extremely costly venture. If you are using the print or broadcast media you daily cost for such could be over a few thousand ringgits. SEO does this for free. Plus there is limitless traffic availability. Thus you have nothing to fear. It is important to hire local SEO services as we understand more of how Malaysian searches online. In other words, the price you pay for SEO will definitely worth it in long run!
Use SEO to Target Specific Audiences
The structure of SEO is meant to target a certain group of people. They are those individuals who are looking for your services or products on Google. Your website appears to those users who have searched for special keywords or key-phrases, just like how you find us when searching key-phrases related to SEO packages Malaysia. A well ranked website reduce your cost of advertising.
SEO = 24/7 Exposure = Brand awareness
Unlike paid advertising where there is a time limit, search engine works for you 24 hours and 7 days a week for free! As long as the Internet is still running and there are search engines discovering your website, there really is no better online marketing campaign you should invest! Once your website is positioned at the top of a search ranking, it automatically becomes more impressionable and visible to the searcher. Similarly, it also create trust for those who are searching. Most users believe that the results found on the first page are the most dependable.
Best Method to Get Customers
Anyone who makes a search for that keyword related to what you are offering is going to find you. It allows you to be marketed when users are looking for a business with your features. There is no longer a need for you to convince the searcher that you are offering the best product and services. Make them know that you are the best business to buy form.
In conclusion, a proper search engine optimization technique will boost your business and generate higher leads. There are 2 types of SEO optimization which is onsite optimization (heading, keywords, meta tags, image alt tags, etc) and offsite optimization (backlinks, social media, etc). SEO is the most viable means for you to obtain visibility online. Google Webmaster will be a great tool for you along the SEO journey.
Looking for affordable SEO packages in Malaysia, send email to [email protected]. Good luck!