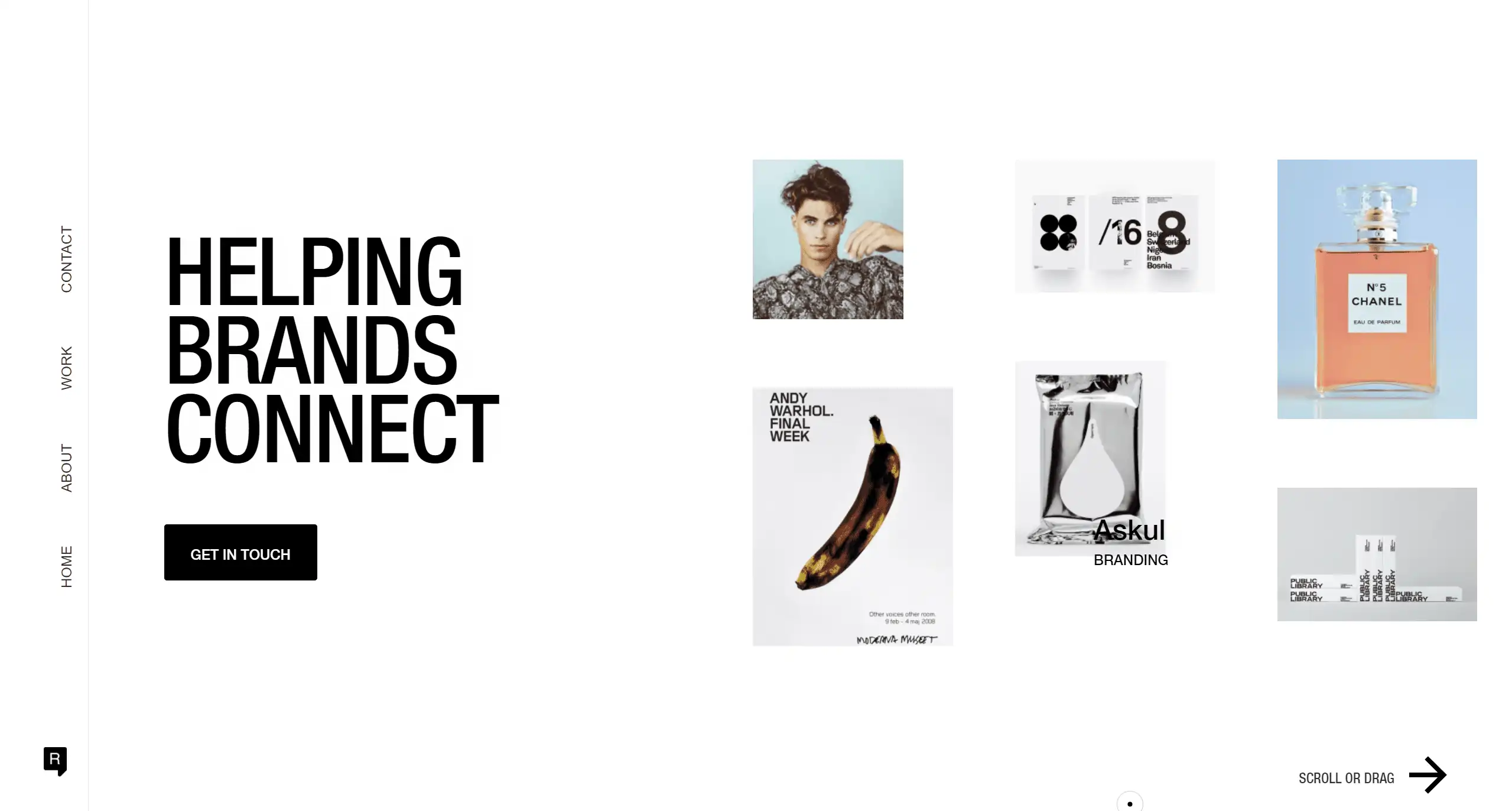 Minimalist Website Design and Examples
Minimalism is about expressing the essential elements of a business by removing unnecessary components and features. Many world-famous brands have communicated the key aspects in clean and simplified design forms, be it the logo, social media postings or website design. You read the right article if you have ever wanted to get a minimalist website design. Check it out below! Let us discover these easy 5-tip methods for getting a clean and minimalist website.
Negative space and a well-structured hierarchy
White/negative space is a must and essential criterion for creating a minimalist website. It is clean and clear enough to grab attention. Everything should be aligned well. Try to categorize long content pages into a few pages.
Use fewer colours
We recommend using 2 to 3 brand colours, monochrome or light tone colours, for the website background. Thus, the entire look would be clean. 
Use high-quality images and fewer elements
Use authentic and lifestyle images to give users an immersive feeling about your products or services. Consistency is vital in a minimalist website. It makes the website's headers, footers, sidebars and navigation links look coherent. 
Use simple font types
Clean and non-exaggerate font types with pretty good-adjusted font size could ensure the readability and balance of the website's layout. For your website design, you may consider using these minimalist font types, such as Lato, Poppins, Halifax, Brooklyn, and Equinox. 
Fewer paragraphs for the content
You may present vital information using short sentences instead of long paragraphs. Otherwise, you could use tabs or accordions. Tabs and accordions save a lot of space and show tidiness. 
These are examples of minimalist website design:
For agency, portfolios and photography websites.

Live demo.
For personal resume and blogging websites.


For e-commerce websites.

You should not miss this free design software that keeps your flow with AI tools and built-in graphics.
Looking for more inspiration about minimalist website design, check out our pricing here. Follow our social media for the latest updates.