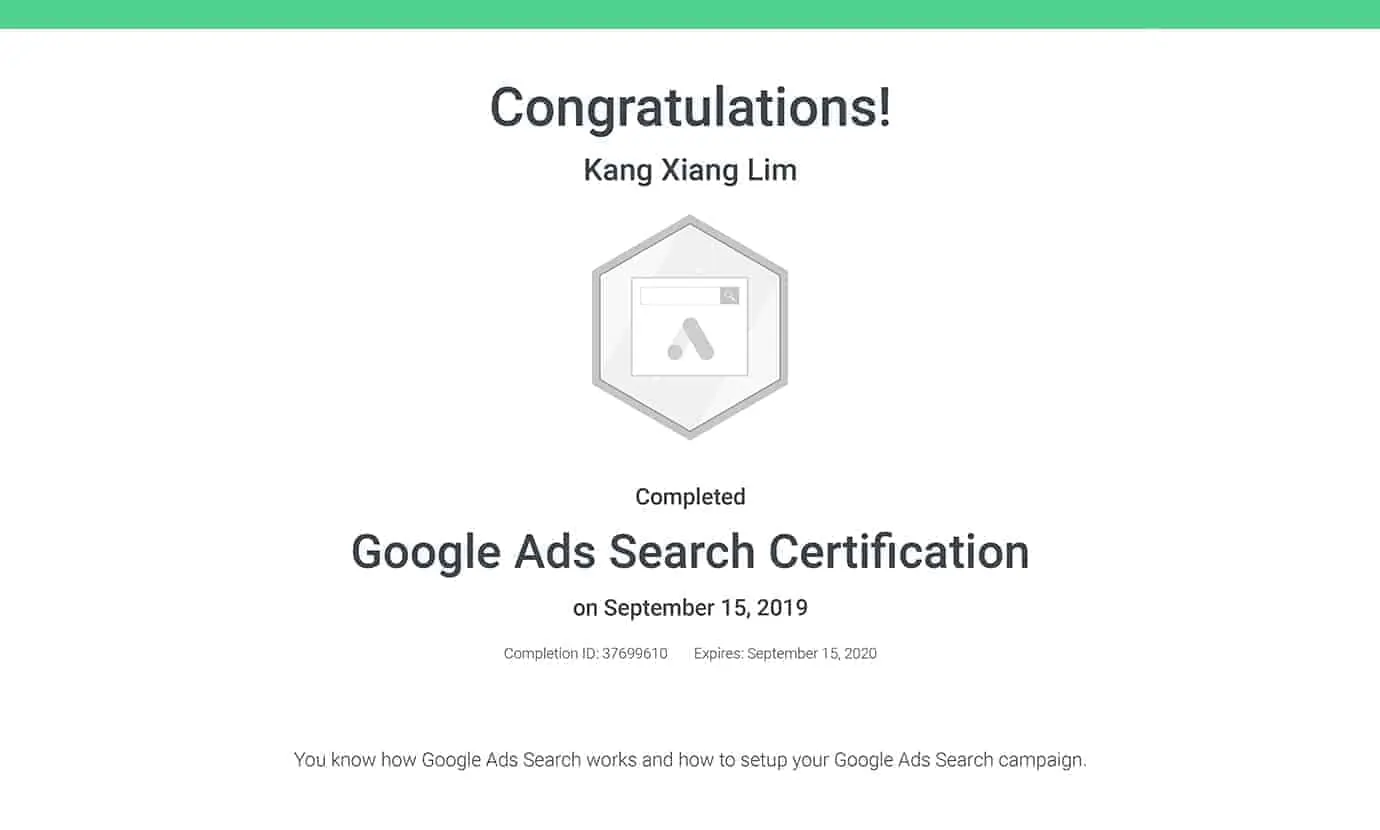 We are now Google Certified Individuals Malaysia
Few months ago, when we had our regular meeting in a super luxury home stay surrounded with an amazing, spectacular view, Kang Xiang brought us a message.
"I'm thinking of earning a Google Partner Badge for our company to proof that we are qualified enough in Google marketing…"
I am not sure what were inside in the mind of the rest of people. But at that very moment, I was quite happy with that decision. Wait, did I just mention "was"? No, I reinforce. I AM quite happy with the decision. Fantastic, it sounds cool!
But the next second, Kang Xiang said, "To get the badge, we need individuals to get Google Ads certified in Malaysia, which also means that we need to sit for the exams before we get it."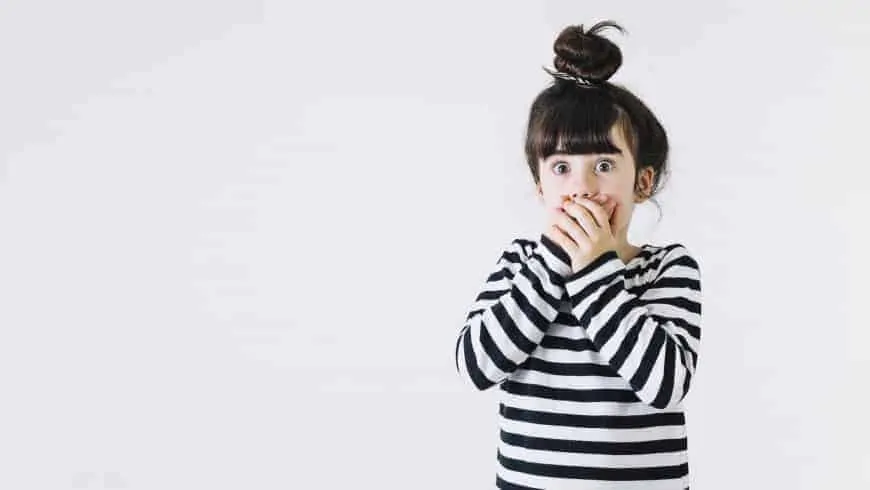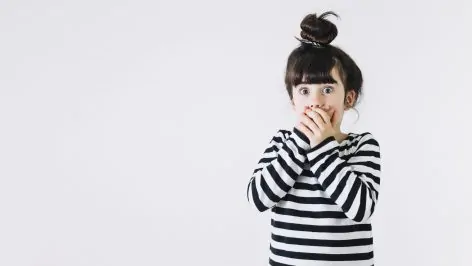 What?! Exam!!! You know right, students always have "testophobia", "examinophobia", "exam fever" when they hear of exams, so do I. Waves of anxiety started to rush back to my stomach and rumble severely. Of course, Kang Xiang doesn't know all these little dramas within me and he will never know it. I am sure of it.
Okay, so at the end of the meeting, we came out with a conclusion that Kang Xiang and I will be heading for the exams to get Google Ads Fundamental Award and Google Ads Search Certification.
Take a deep breath!
Road to Be Google Ads Certified Individuals Malaysia
In order to be granted a Google Partner Badge, we must get two awards first by passing two examinations. One is of course Google Ads Fundamentals and another one is your targeted major which you can pick either one from the options below:
Google Ads Search
Google Ads Display
Google Ads Video
Google Shopping Ads
Mobile Ads (only available in US)
We chose Google Ads Search as our targeted major. By the way, there are some spoilers before I proceed. The image below shows two awards that we earn at the end of the examinations.


These are Google Ads Fundamentals & Google Ads Search Awards that we earn.
Each award comes with a Google Ads certification assessment and courses with learning materials which you can use to study for the assessments. Google Ads Fundamentals course is mainly on the basics of Google Ads. Whereas Google Ads Search course is majoring on teaching us on how to grow your business with Google Search Ads more efficiently.
For Google Adwords Fundamentals exam, there are altogether 65 multiple-choice questions (MCQs) which we need to answer them within 90 minutes. The exam questions cover a broad variety of topics related to Google Ads such as Google Ads Search, Display Ads, Shopping Ads and more.
Here are some examples of questions that are tested in the exams:
What is the best way to manage 3 different clients with an existing Adwords account each?
What are the keywords should you include in a client's keyword list whose business is running an online running shoe store to drive sales of a particular model of women's running shoes?
What is the best bidding option for an advertiser who wants to drive more clicks from mobile devices?
You have been given a task with marketing a new line of plumbing services, but you have a set of limited budget that you can't exceed. Why is Google Ads a viable option?
A client asked: Now my website has a lot of traffic, but the I would like to generate more qualified leads. I'm interested in trying ad extensions to see if they can increase the number of qualified leads I receive. May I know in what way can ad extensions help my company in generating more qualified leads?
For Google Adwords Search exam, we have 120 minutes to solve 102 multiple-choice questions (MCQs). This set of exam questions is a bit more focused. The parts that we found them challenging are that:
They are very detailed and focused on Google Ads Search where you need to have a deep and advanced search knowledge.
The wordings of exam questions are so tricky that we need to put extra attentions on the structure of sentences.
The time is more limited to us compared to Google Ads Fundamentals exam but luckily, we still have much time left after we have done our tests.
For your information, the passing score of both examinations is 80% and we are proud to inform that both of us pass with flying colours which we manage to score all above 90%. Here we present you our Google Ads Certification.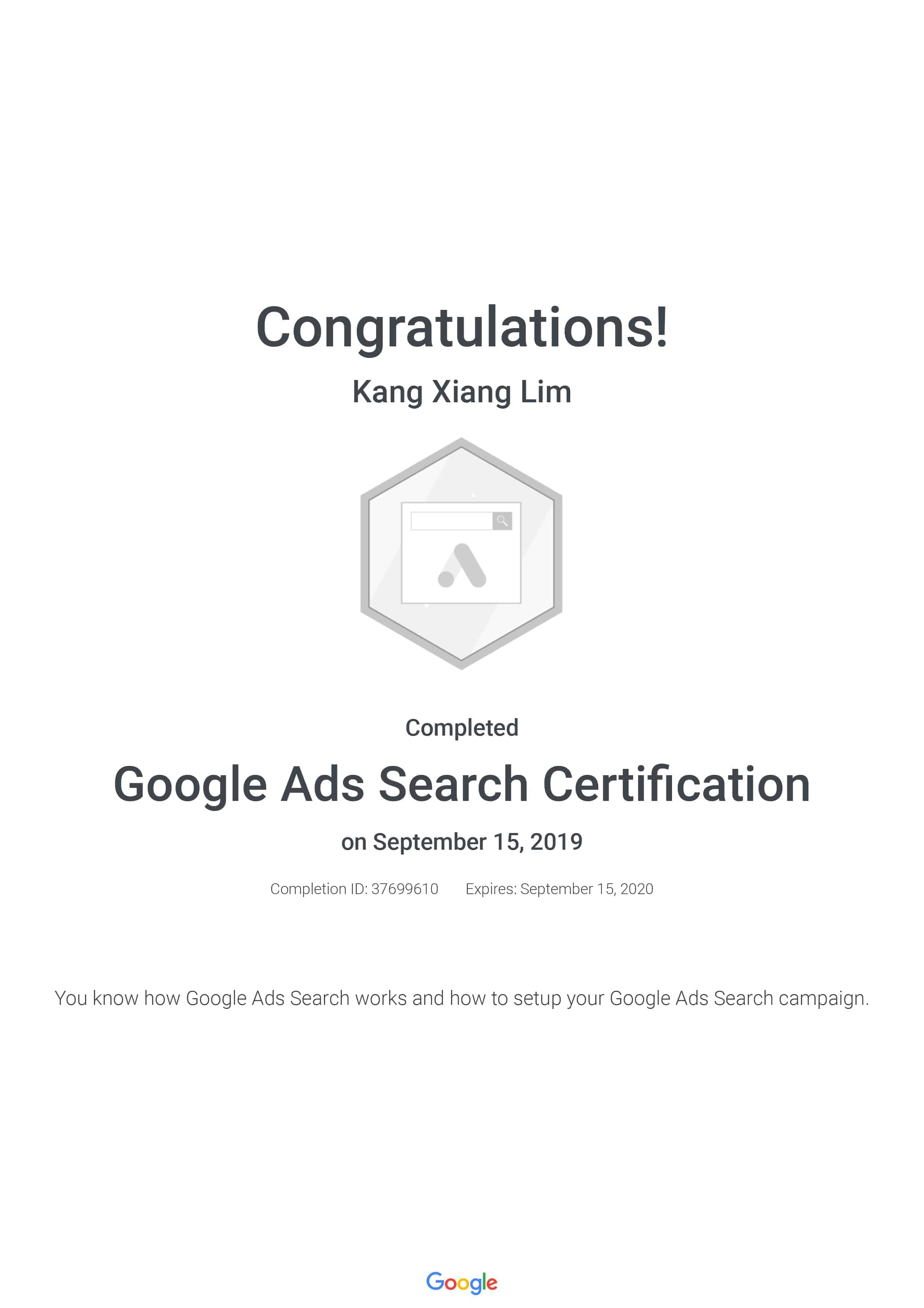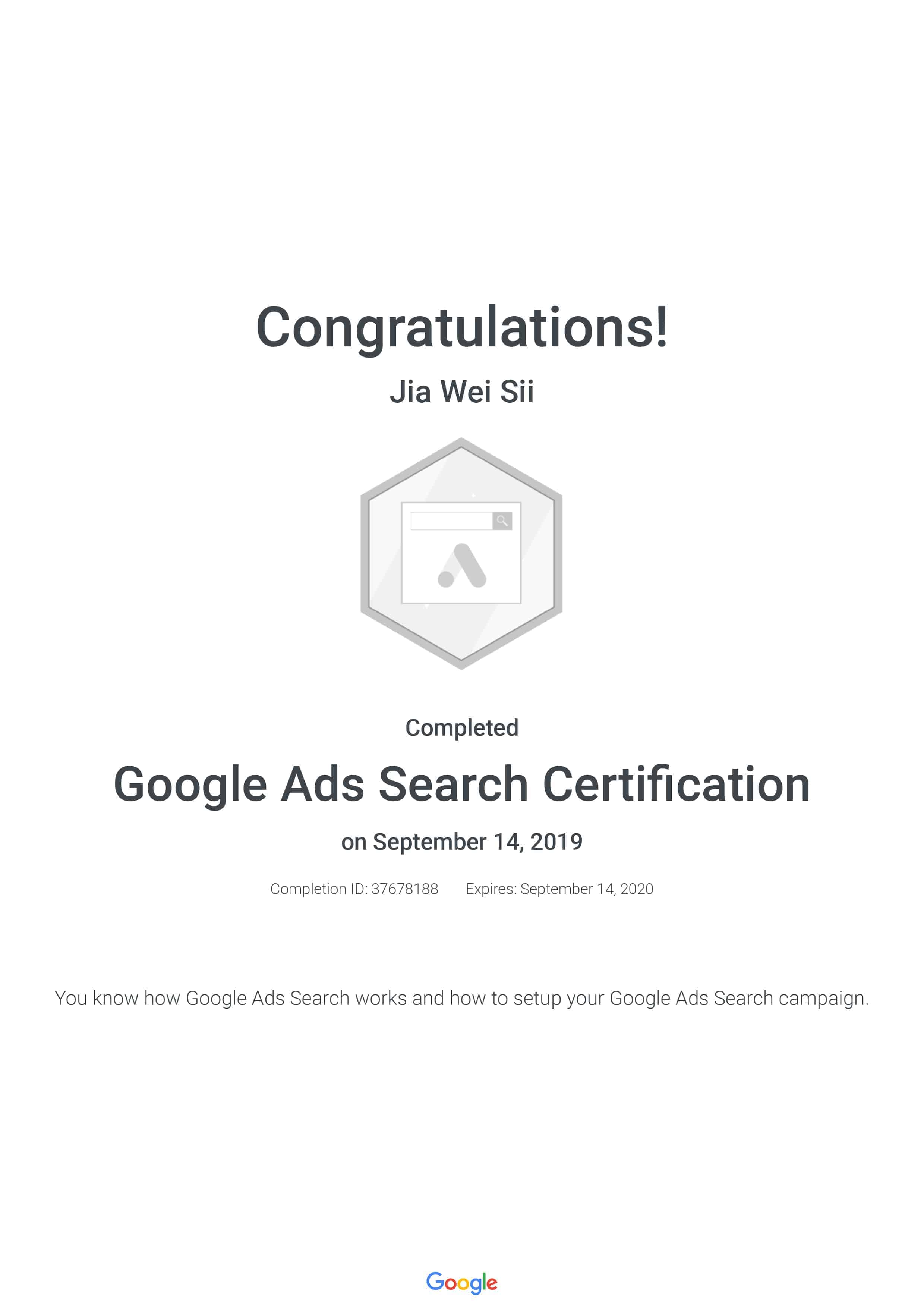 Future Plan
Our mission is always to help our clients to grow their businesses by making effective online advertisements. Besides Google Ads Search, we will keep improving ourselves by earning the rest of the certifications such as Google Ads Display, Shopping Ads and so on to give our clients a better service on digital marketing. Wish us luck!