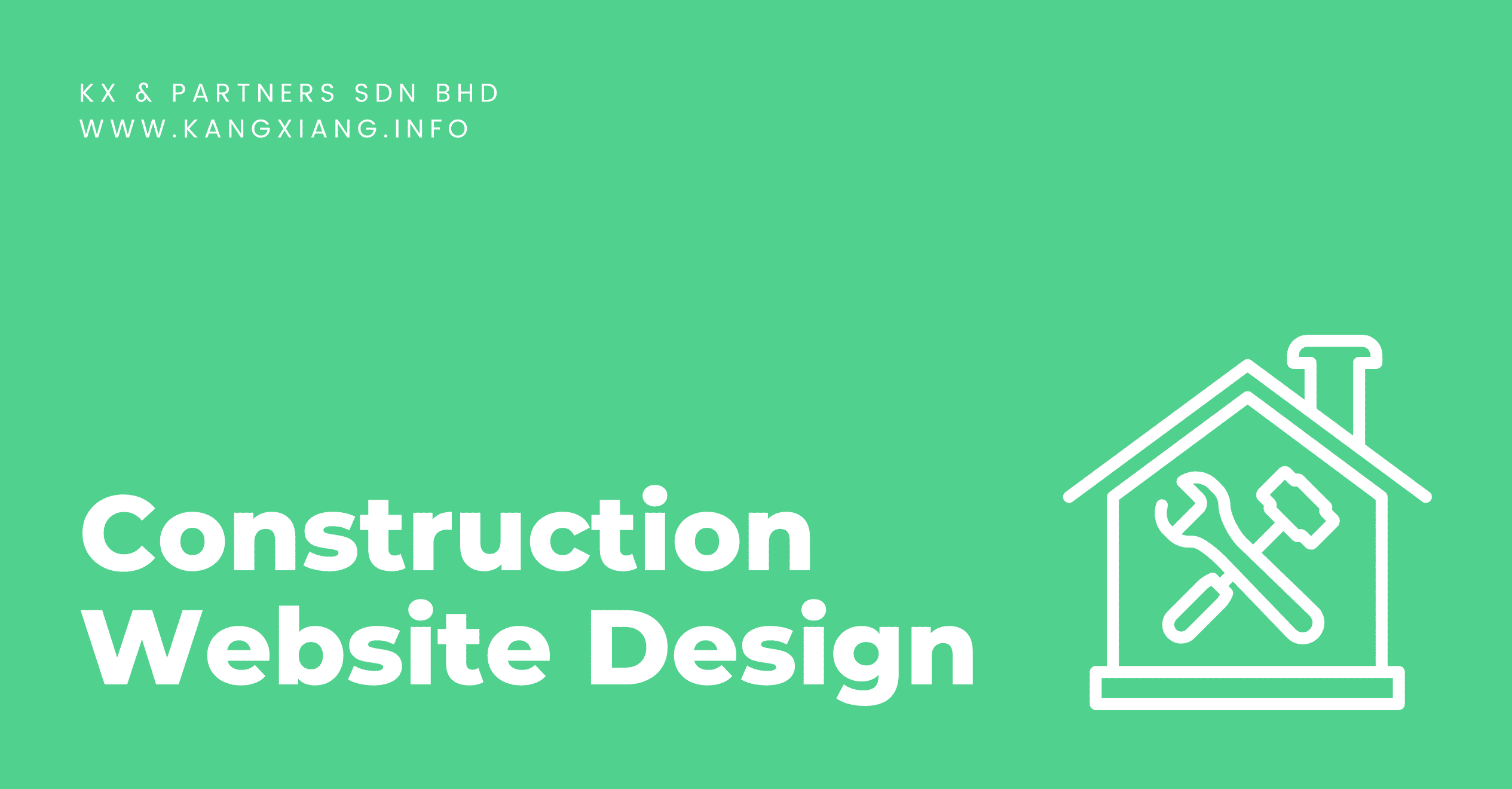 Construction Website Design Malaysia
A strong online presence is essential for thriving in Malaysia's ever-changing construction industry. As technology reshapes the industry, construction companies must adapt and ensure their brand stands out amidst fierce competition. An impressive and user-friendly website design is a key tool in achieving this. In this article, we'll explore the importance of website design for construction businesses in Malaysia and discuss construction website design templates that make it successful.
The Importance of Website Design in the Construction Industry
In Malaysia's construction industry, your website is the first impression you make on potential clients. A top-notch construction website design is essential for conveying professionalism and trustworthiness. Here's why it's crucial:
Trustworthy Image: Building trust is paramount in construction. A well-designed website establishes your company as a reliable partner, showcasing your expertise and dedication to quality work.
Seamless Experience: User satisfaction is key in the digital age. An easy-to-navigate website allows visitors to explore your portfolio, services, project galleries, and contact information effortlessly. A positive user experience greatly influences clients' decisions to engage with your services.
Project Showcase: Treat your website as your virtual portfolio, effectively presenting your completed projects, highlighting your capabilities and services. An extensive project gallery allows potential clients to assess your work and envision their successful projects.
Trust-Building Content: Include client testimonials and case studies on your website to build credibility and trust. Real-life success stories and satisfied clients' experiences speak volumes about your company's expertise and reliability.
Website Templates for Malaysian Construction Companies
Having grasped the pivotal role of construction website design, let's now delve into the website templates crafted specifically for Malaysian construction companies:
Modern and Professional Design: A sleek and professional construction website designspeaks volumes about your construction company's competence. Choose templates with contemporary layouts, high-resolution images of your projects, and clean fonts to convey a sense of trustworthiness.
Service Offerings: Construction companies offer a range of services. Templates should allow you to outline your services clearly, ensuring visitors understand the breadth of your expertise.
Safety First: Safety is paramount in construction. Display your certifications, safety guidelines, and best practices prominently. This instills confidence in clients and attracts safety-conscious partners and collaborators.
Project Progress Tracking: Transparency is critical in the construction industry. A Project Progress Tracking template allows you to provide real-time project updates to clients and stakeholders. Showcase construction milestones, timelines, and project status, keeping everyone informed and engaged.
Interactive Maps: For construction companies with a broad geographic reach, Interactive Maps templates are a valuable asset. These templates allow you to display your project locations, making it easier for clients to identify your presence in their region. You can also include interactive site plans to view your projects comprehensively.
Project Case Studies: Some construction projects deserve in-depth analysis. A Project Case Studies template allows you to create detailed project profiles with before-and-after comparisons, demonstrating your company's transformational capabilities. This template is excellent for showcasing your most challenging and rewarding projects.
News and Updates: Keep your audience informed with a News and Updates template. Share company news, industry developments, and project milestones organized and engagingly. This maintains audience engagement while establishing your company as an industry authority.
Testimonials and Reviews: Client testimonials and reviews are powerful trust-building elements. Templates with dedicated sections for showcasing these can help bolster your reputation.
WordPress Templates for Construction Industry
Wilmër – Whether you wish to build a professional and high-quality site for your construction company, architect studio, property development firm, or real estate presentations, this template is ideal for constructing your website.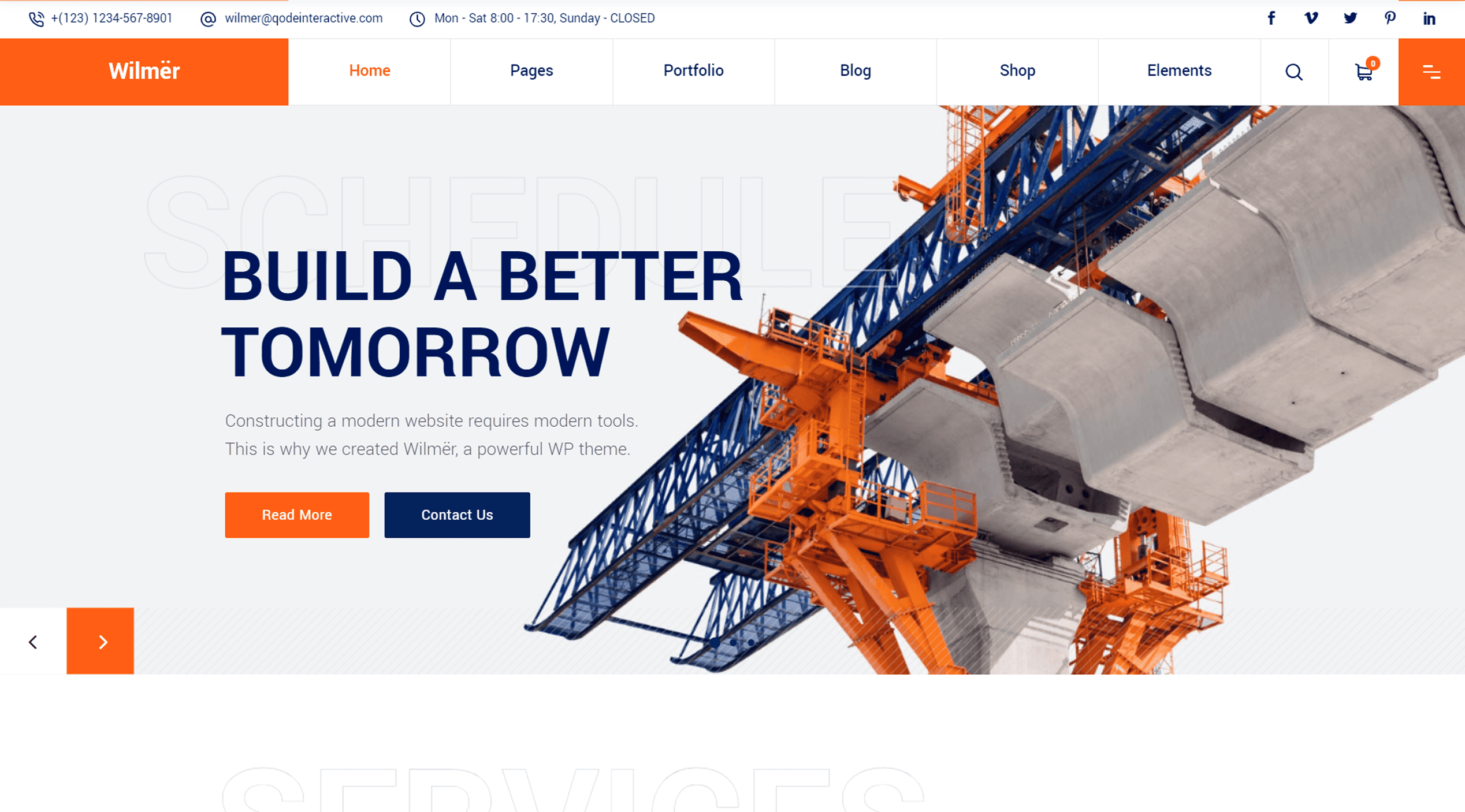 Elevate – A sleek and modern WordPress Theme tailored to construction, renovation, and related businesses. It offers a clean, customizable design for an attractive and responsive website.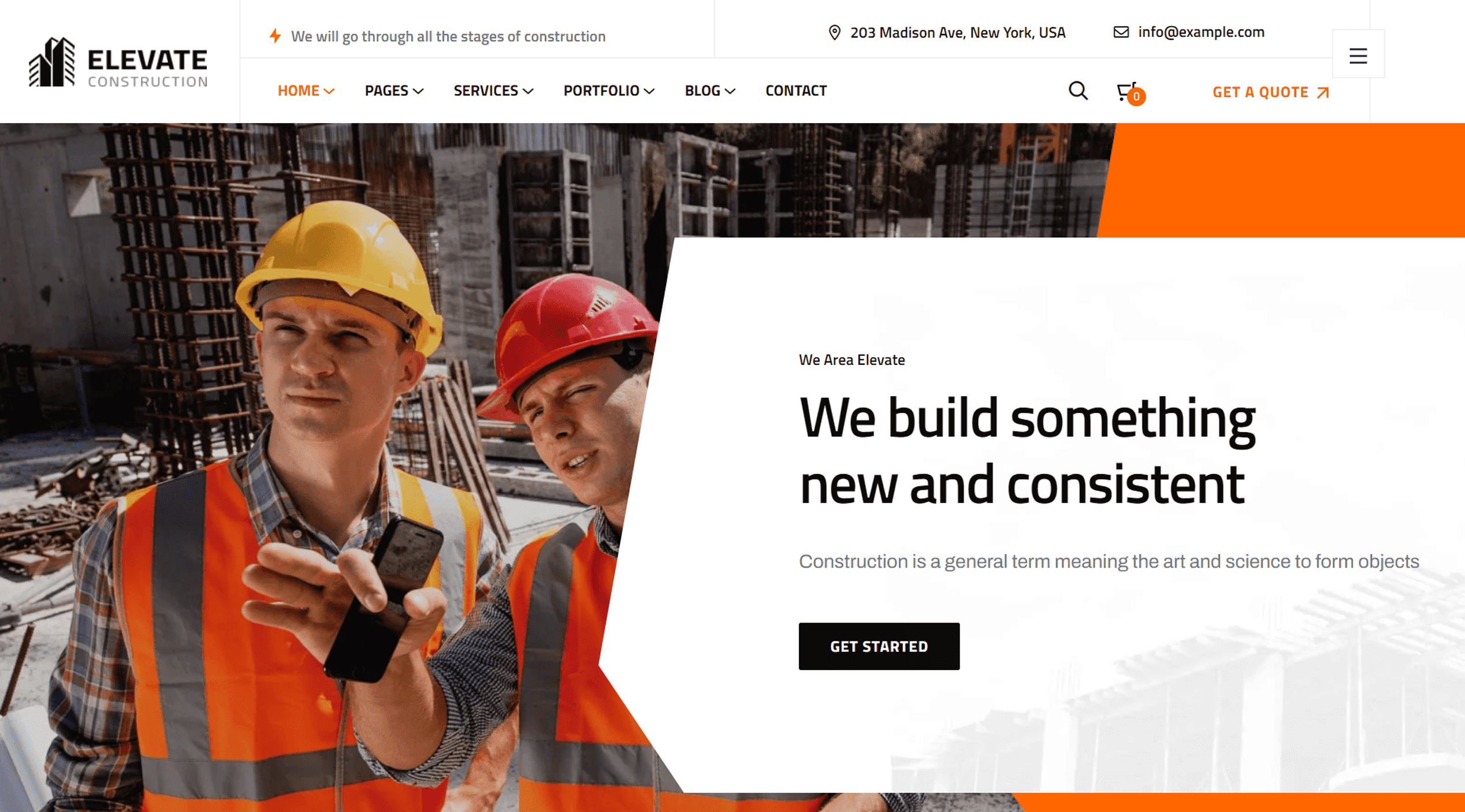 Bygge – A WordPress Theme to create a construction company or a modern architecture studio website with ease. It includes many practical features and elements, such as featured services, works showcases, blog posts, etc., that are ideal for the construction industry.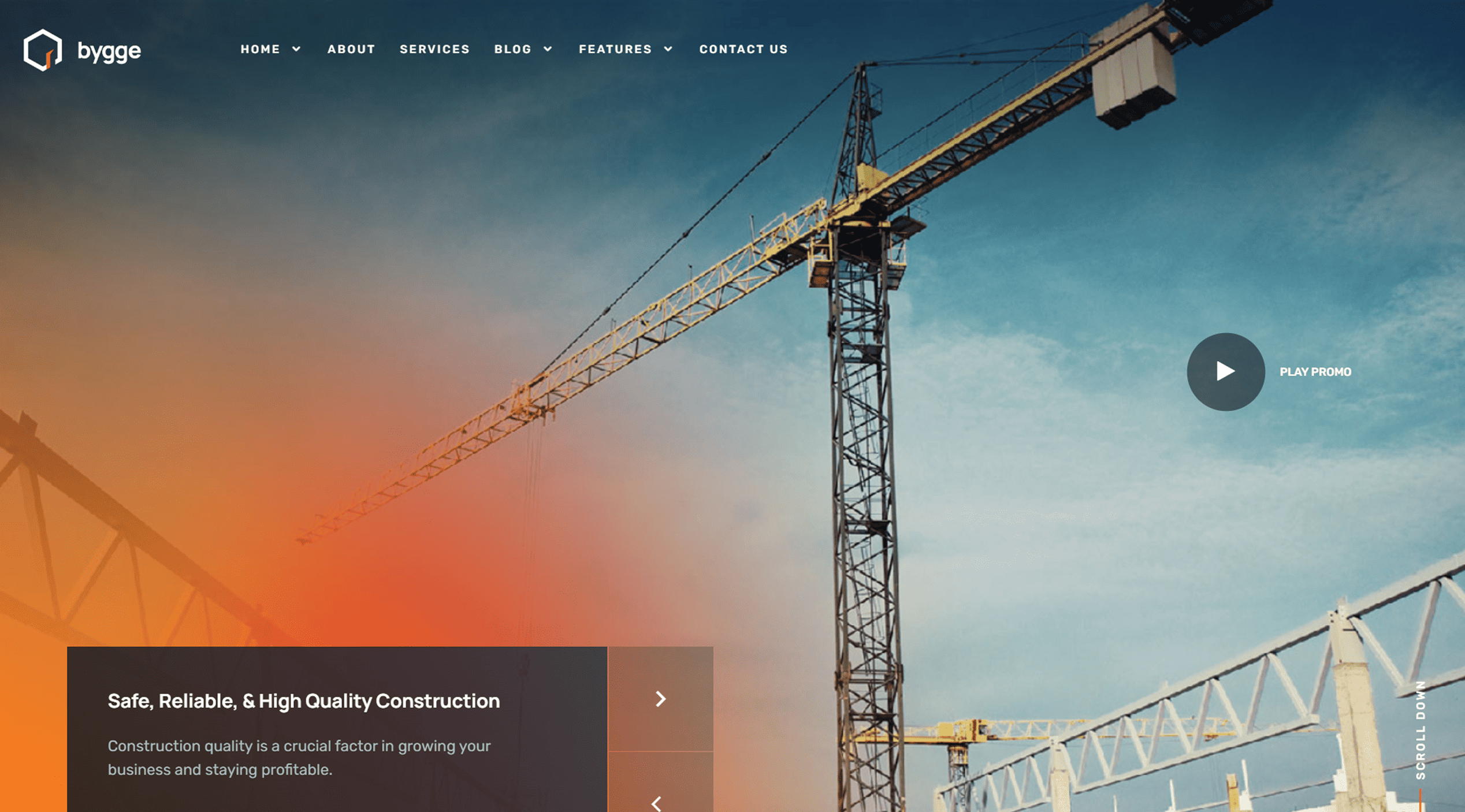 Conclusion
In Malaysia's dynamic construction industry, your website serves as the digital gateway to your potential clients. The importance of effective construction website design cannot be overstated, as it signifies professionalism, trustworthiness, and dedication to delivering quality construction services. Elevate your business by investing in an impactful website design – a key to unlocking new opportunities and building strong client relationships in Malaysia's evolving construction sector.
We are an ISO-9001 certified website design agency and Google Partner badged. Contact us if you want to build a WordPress website and get the RM1,500 Google ad credit rebate. Follow our social media for more updates.