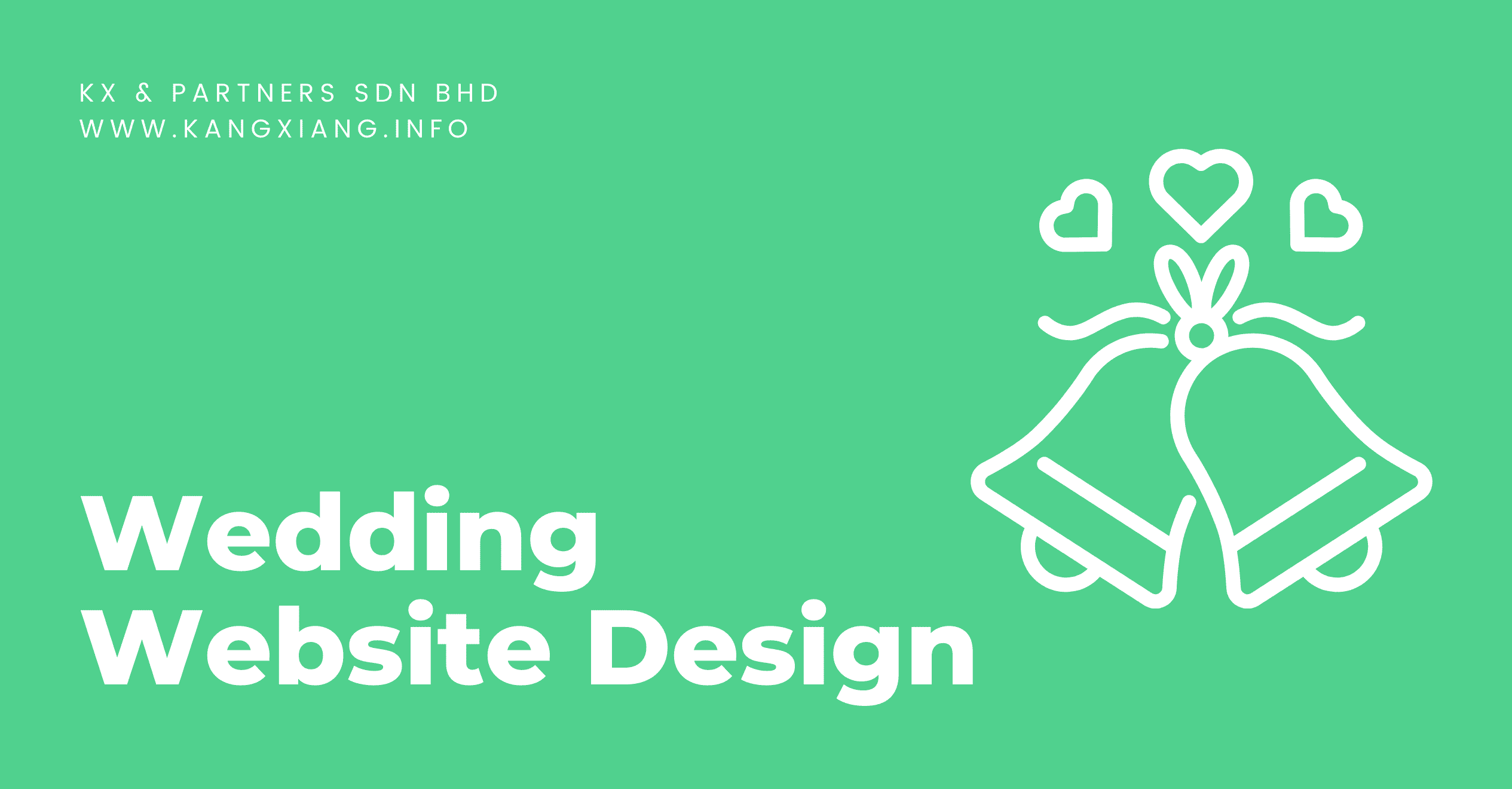 Wedding Website Design Malaysia
In the wedding industry, initial impressions hold great importance. As couples plan their special day in Malaysia, having a remarkable wedding website becomes essential. This article delves into the importance of website design for wedding businesses in Malaysia, underlining its role in leaving a lasting impression on couples and guests. We also introduce striking website templates that can beautifully showcase your love story, creating an unforgettable experience for all.
The Features of Website Design in the Wedding Industry
Discover the key elements that make wedding websites shine. The features examples below highlight the essential components of wedding website design, offering insights into creating an engaging, efficient, and memorable online experience for couples and guests.
Visual Elegance: Aesthetics reign supreme in weddings. Your website should reflect the beauty and enchantment of weddings with stunning visuals, elegant layouts, and tasteful design choices that captivate couples and immerse them in the world of romance.
Compelling Storytelling: Every wedding is a unique love story; your website should be the canvas for painting. Engaging content and multimedia elements allow you to share your expertise, past successes, and wedding planning style, forging deeper connections with potential clients.
Efficient RSVPs: Effortlessly manage guest lists and RSVPs through your wedding website, saving time and paper. Guests can conveniently respond online, providing an accurate headcount, and you can customize RSVP forms for meal preferences and other specifics.
Gift Registries: Include gift registry details on your wedding website for guest convenience. This simplifies gift-giving and helps guests find the perfect present for you. Direct registry links on your site make gift selection easy, ensuring gifts align with your tastes and needs.
Colour Scheme That Is Suitable for Wedding Websites
Your wedding website deserves a color scheme that tells a unique story. We guide you through selecting the perfect hues for a website that truly stands out. Explore our Branding Services to see how we incorporate fitting and captivating colors for brands and companies.
Classic Elegance:
Dominant Color: Ivory
Complementary Colors: Gold and Black
This timeless scheme exudes sophistication and grace, perfect for traditional weddings.
Romantic Roses:
Dominant Color: Blush Pink
Complementary Colors: Soft Green and Silver
Evoking the charm of delicate roses, this scheme sets a romantic and dreamy ambiance.
Beach Bliss:
Dominant Color: Turquoise
Complementary Colors: Sandy Beige and Aqua Blue
Ideal for beach or destination weddings, this scheme captures the serenity of the sea.
Garden Romance:
Dominant Color: Lavender
Complementary Colors: Sage Green and Cream
Perfect for outdoor garden weddings, it brings the freshness of nature to your website.
Rustic Charm:
Dominant Color: Rustic Red
Complementary Colors: Brown and Ivory
A warm and earthy scheme, well-suited for rustic or barn weddings.
Timeless Monochrome:
Dominant Color: Black
Complementary Colors: White and Silver
A timeless pairing radiating grace and refinement.
Sunny Delight:
Dominant Color: Bright Yellow
Complementary Colors: Coral and White
This vibrant scheme brings energy and happiness to your wedding website.
Ethereal Lilac:
Dominant Color: Lilac
Complementary Colors: Silver and Ivory
A soft and dreamy palette, reminiscent of a fairy tale romance.
WordPress Templates for Wedding Industry
Hibride – A modern and clean theme that is perfect for a professional-looking bridal store, wedding planner, wedding organizer, wedding boutique, event organizer, or wedding agency website.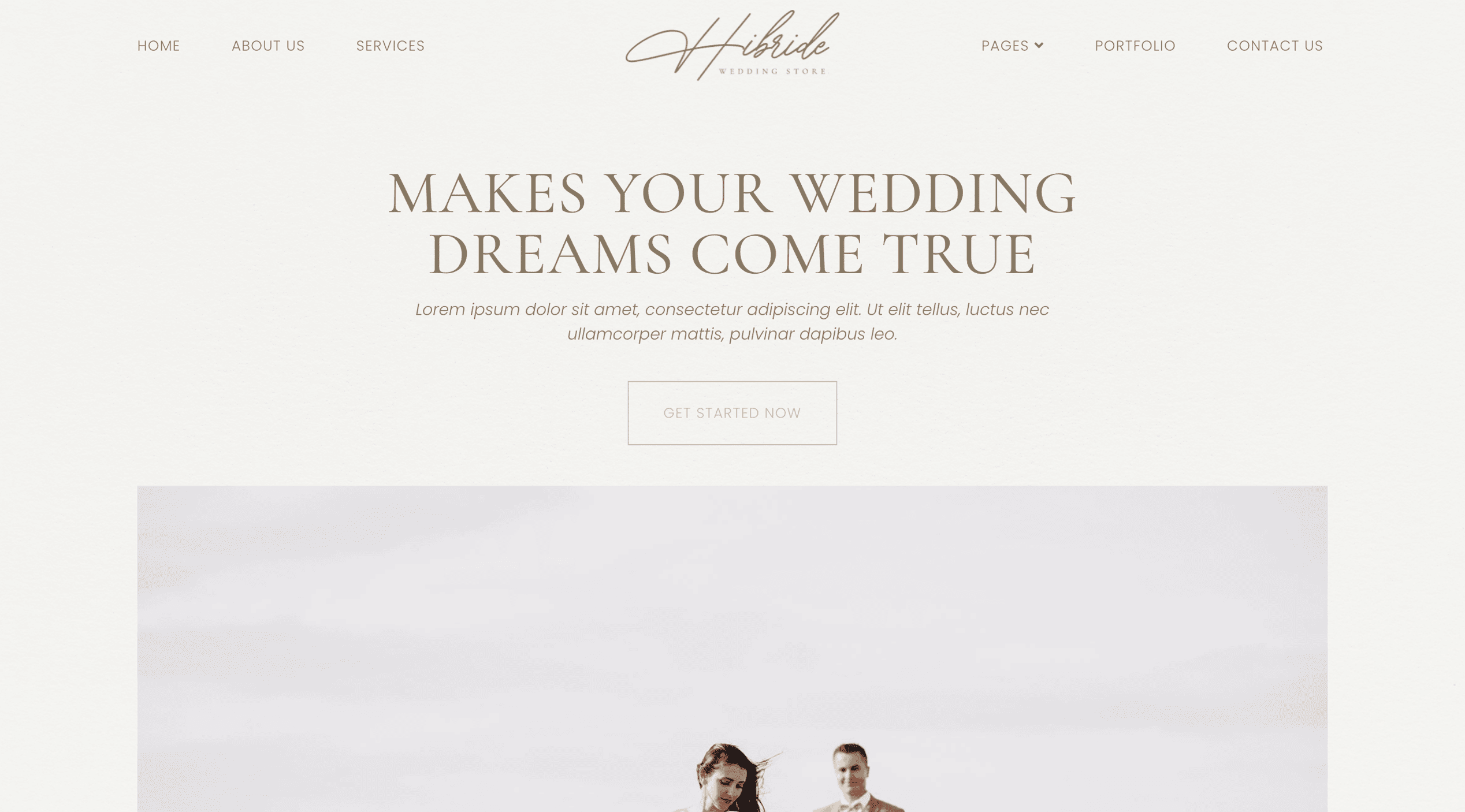 Wedda – With this theme, you can design a website for any wedding and wedding ceremony planner, wedding consultant, or wedding planner services. It has a simple, modern, and clean design.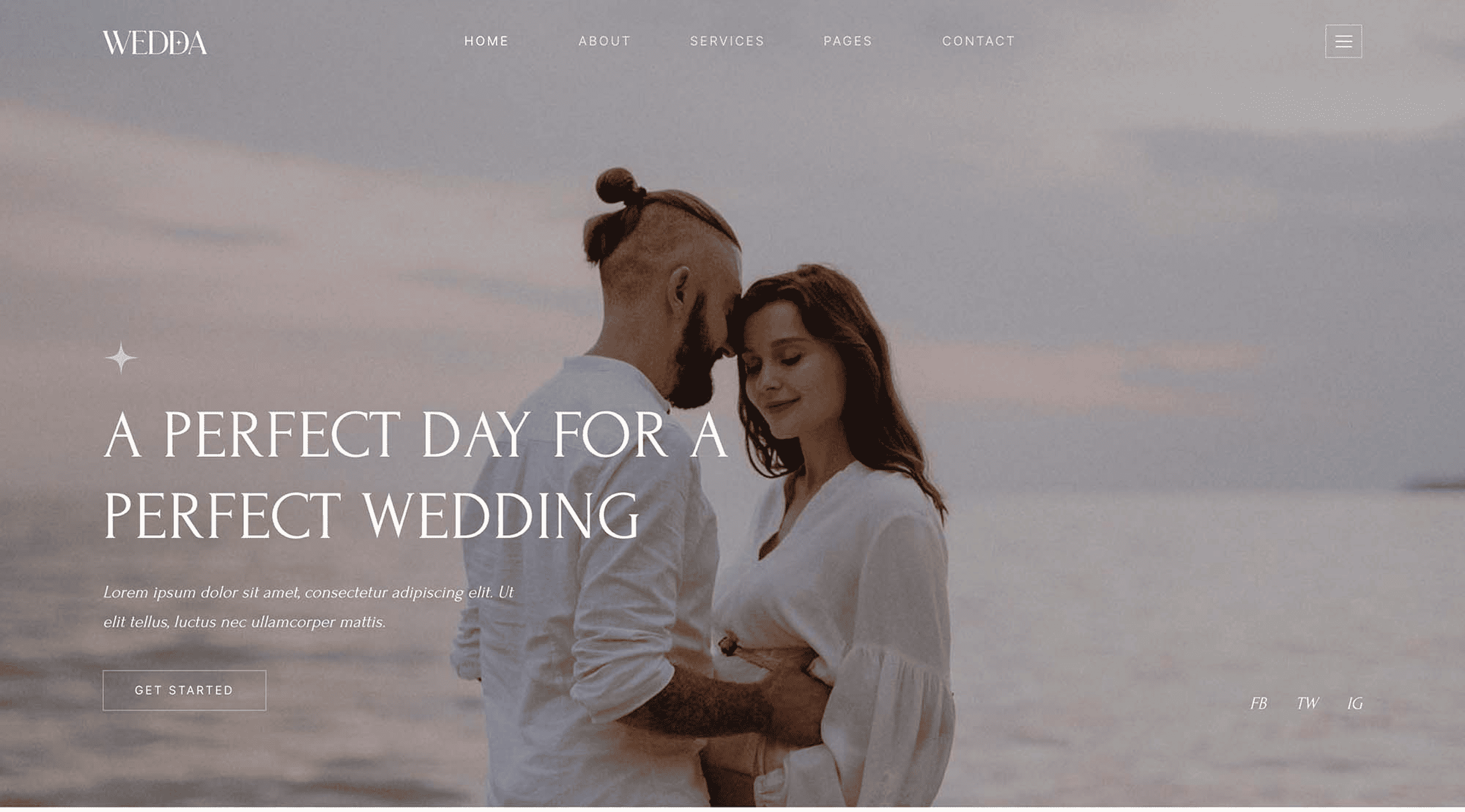 Avala – A beautifully designed WordPress theme for weddings and events. It is elegant, stylish, sensual, and warm. Whatever style or season you choose for your wedding or event, this is a suitable theme for you.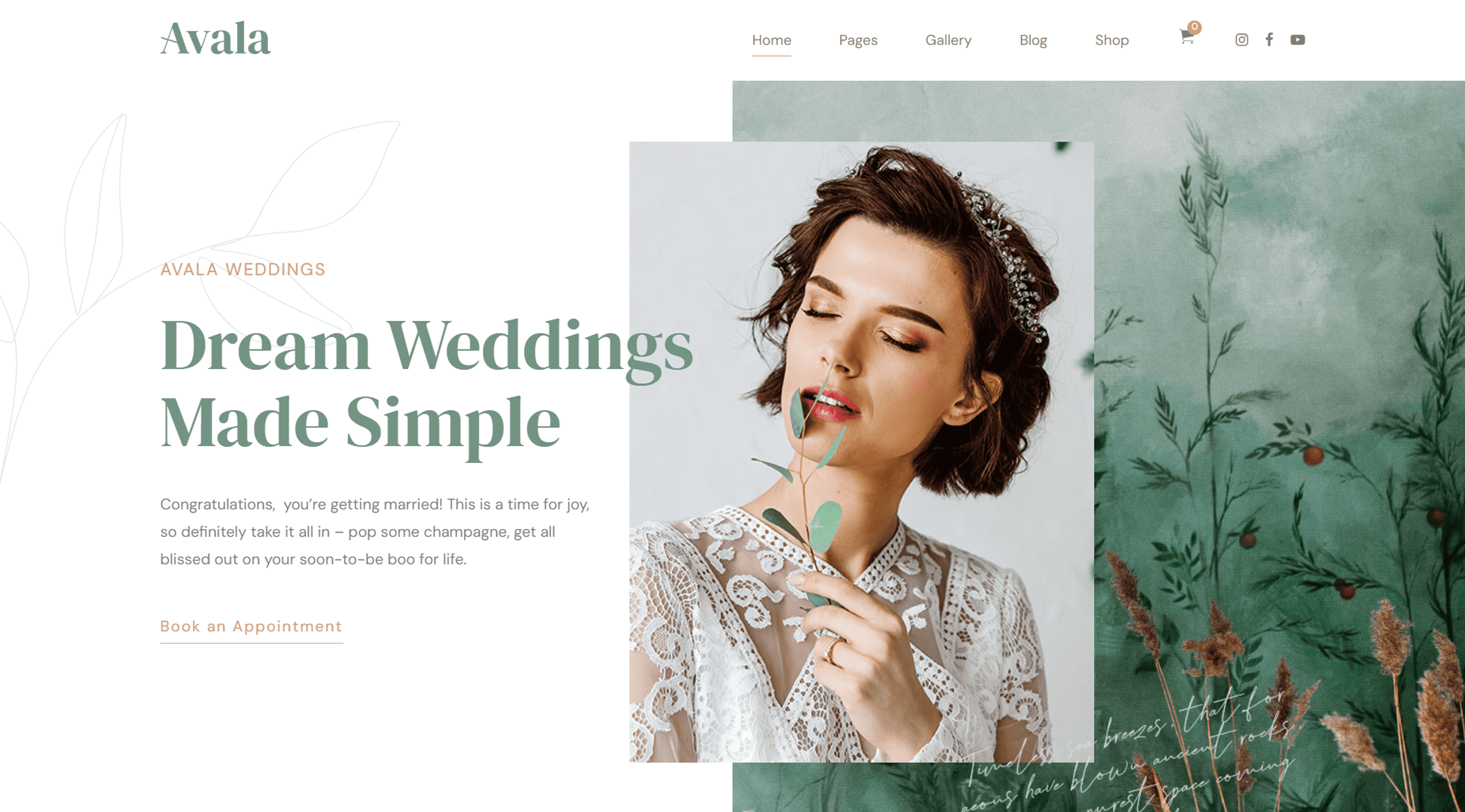 Conclusion
To sum it up, a thoughtfully designed wedding website in Malaysia is your digital gateway to a seamless, beautiful celebration. It fosters trust, ensures a smooth guest experience, and immerses everyone in your romantic journey. It's the key to creating lasting memories and leaving a meaningful impression. So, start crafting your dream wedding website today and let your love story shine online.
We are an ISO-9001 certified website design agency and Google Partner badged. Contact us if you want to build a WordPress website and get the RM1,500 Google ad credit rebate. Follow our social media for more updates.