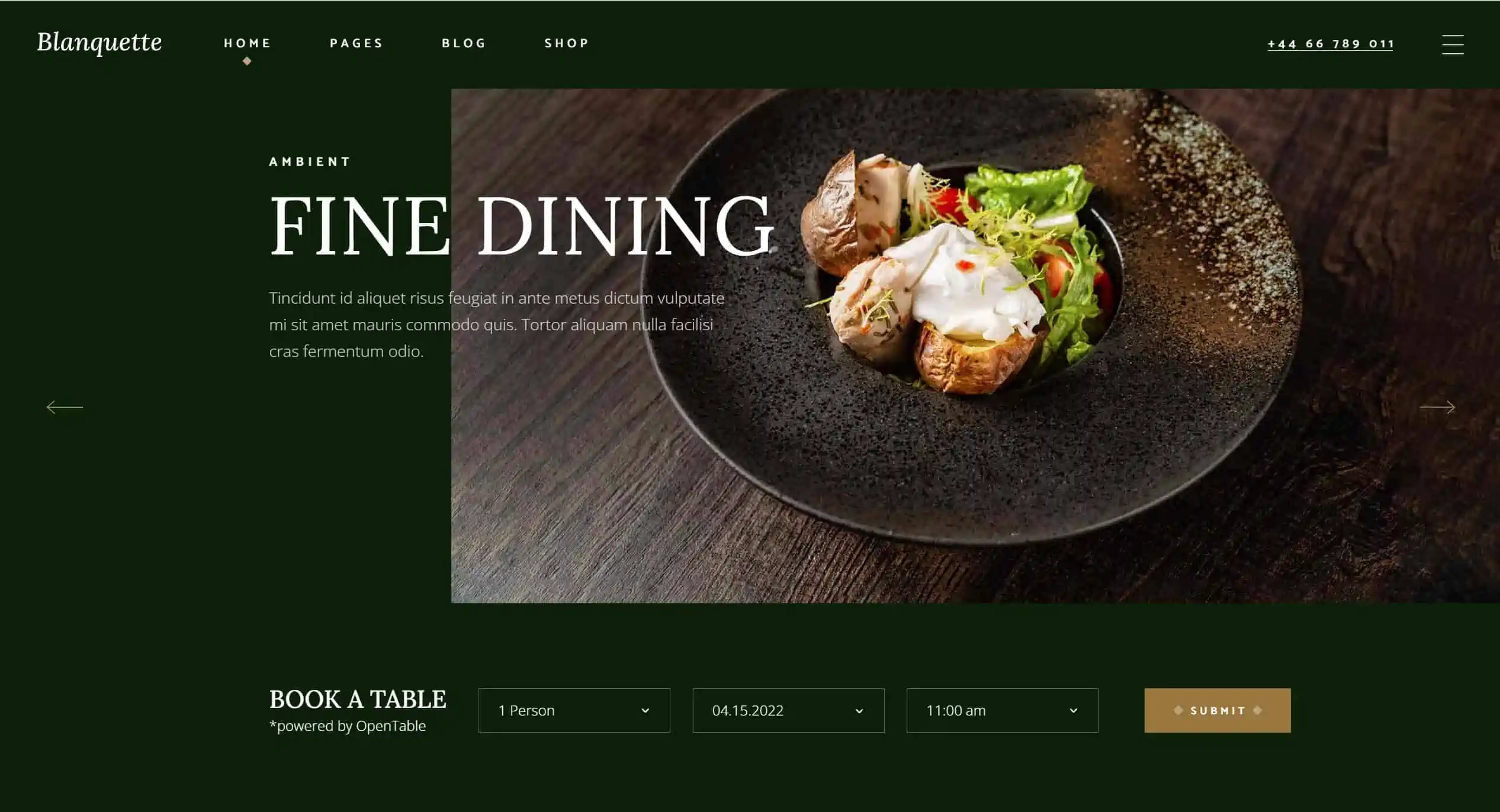 Food And Beverage Website Design and Examples
We cannot deny the truth that many people order food has shifted online. As technology becomes more advanced, people tend to order their food online. This makes restaurant businesses create an online presence, and exploring ways to market online becomes critical. Another reason is that nowadays, people tend to use the internet to source information before heading to their destination. A good food and beverage website design present your business as you would like it, giving customers an idea of the atmosphere and food of your restaurant.
Essential information about your restaurant
A website provides you with a platform to show basic information such as operation hours, location, menu, contact, etc. By providing this information on your website, customers can know all these details while checking your website. In addition, insect Google Map and Waze link to your website to make it easy for customers to find your restaurant. Other than that, Google Listing Business (Google Maps) help improve your restaurant's visibility on the Google search engine result page (SERP). 
High-quality photos
Investing in high-quality, professional, mouth-watering photography is worthwhile for the food and beverage industry. A mouth-watering image can attract customers and be Instagram-sharable. Furthermore, you can also upload some of the signature food or some unique dishes on your website, where the new customers can decide on the food selection when they visit your restaurant.
Social Media and customer testimonials
Having a presence on social media has become vital in this era because it is one of the most effective platforms to reach customers. If your restaurant has a Facebook page and Instagram account, they can check in and tag your restaurant. Thus, highlighting your social media pages everywhere improves your business reach. User-generated content is powerful to turn browsers into buyers because it provides the social proof to legitimize the product or experience. Therefore, ensure a button on the website that links to your social media. We always recommend clients insert customer testimonials on their websites, be it Google Reviews or Facebook Reviews.
Online reservation
The online reservation feature is handy during some peak seasons such as Christmas eve, Christmas, Valentine and more. Online reservation helps to save many hours that let your staff focus on other tasks. 
Design of your website
There are a few designs you can apply to your website:
You can design your website as a blog, such as writing a blog post to introduce your food.

You can make it with some creative animation to make your food and beverage website looks more fun and attractive.

A minimalist website design with Instagramable interior design photos always appeals to younger age customers. 
These are examples of food and beverage websites design:
Blanquette is a WordPress theme perfect for every master chef, Thai restaurant and all kinds of Asian cuisine businesses. Live demo.

Bacola is a great theme for selling hundreds of products online. It uses WooCommerce.

Bottanika is a theme designed for organic food that embraces a greener and minimalist design.


Looking for more inspiration about food and beverage website design, check out our pricing and portfolio here. Follow our social media for the latest updates.