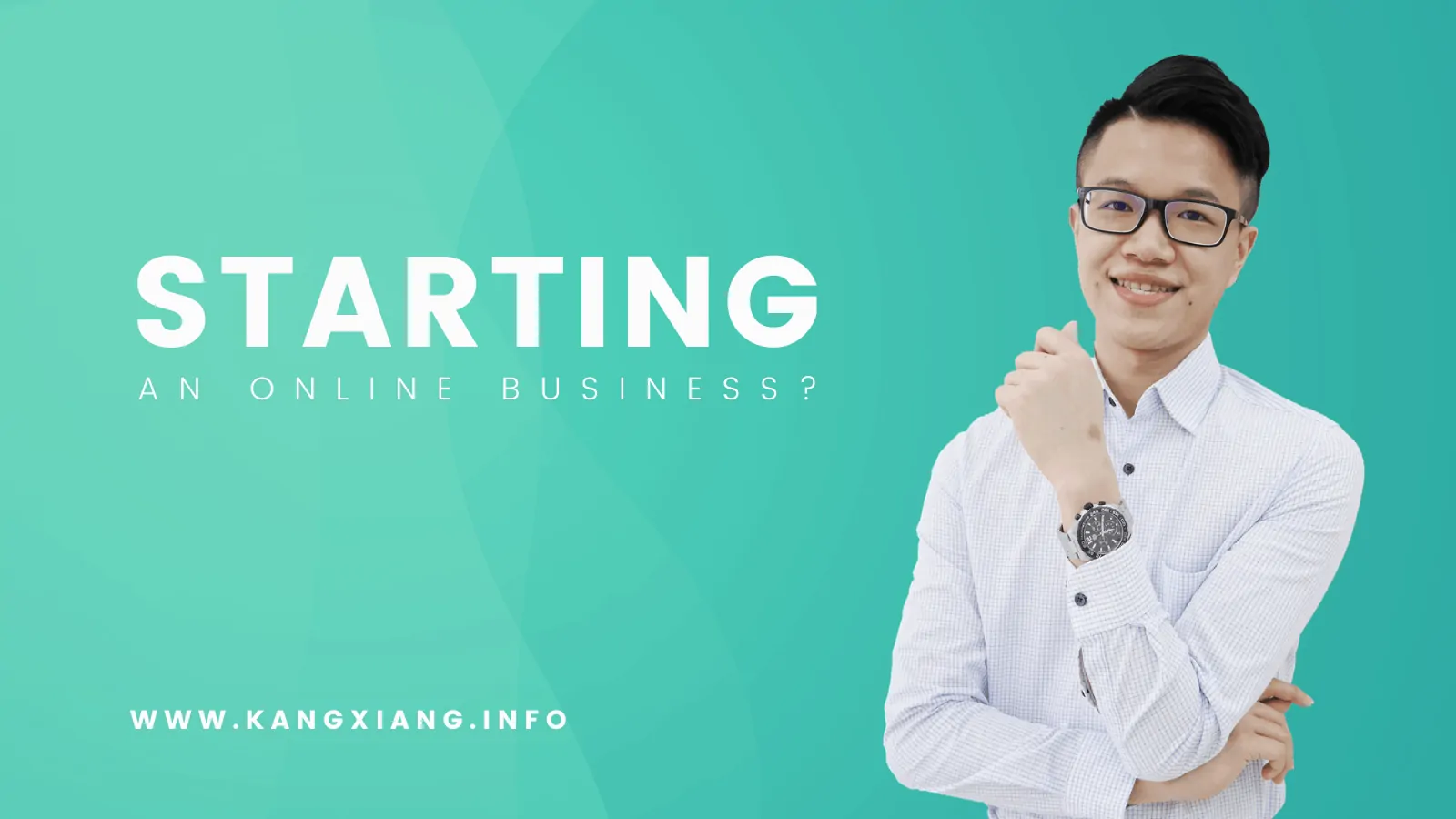 Starting an online business? Try to look at things from our perspective!
Starting an online business seems complicated for many people. In fact, it is not.
Website, Facebook, Google, Instagram, WhatsApp, likes, share, Hashtags, SEO, advertising, algorithms seems pretty complex, but it doesn't have to be.
Online business is exactly the same as the traditional business.
Imagine if you open a shop and what would you do next?
Some of you may join business clubs to get more publicity and referral, distributing banners, flyers in your nearby location and cold calling.
In online, website is your shop. Social media and search engine is those clubs. Your sales pitch are the content, whether it is a written form or video.
Would you screaming "hey, you know, I am the best in the market" at the first day at the first day joining a business club? You don't, right?
That is why we don't recommend clients to promote discounts or sell product immediately on social media. It is all about making connections to one another, building relationship, growing communities and trust.
Your website domain name, for example, www.kangxiang.info is your address. Hosting is the "office" where it stores your website databases, images and emails.
When you hire a renovation contractor, you will plan and design how are the walk-in customers seeing the products, where to put the best-seller products and how to up-sell clients when they are paying at the reception, right?
Website designer is the online renovation contractor. And all those steps and flows is what we called as sales funnel.
Normally people would choose a hot location in order to get more walk-in customers, for free. In online, that is SEO. Search engine optimization is a strategy that attracts high quality prospects to your shop by optimizing website and get first page ranking in Google.


For more information about how to start an online business, download this free e-book.
How do you get someone to buy your product and pay for that? Traditional business is mostly selling one to one. You communicate with clients, understand their problems, trigger the needs and demonstrate how good is your product or services, right? That's exactly you need to do in digital. You need a good title to grab attention, content to re-emphasize product benefits, and follow up. What is the main difference is where you can deal with hundreds or thousands people at the same time in social media.
Traditional businesses follow up with prospects through calling, meet up appointments and perhaps giving some discounts. That is why Facebook pixel or Email marketing are so important, they are responsible for re-targeting strategy.
So, if you can make profits from the traditional business or we call it brick and mortar business, I don't think you will fail your online business. It is just you are not familiar with the new terms and the equipment. Don't let technology become an obstacle. Learn it and use it.
My name is Kang Xiang, we are a digital marketing agency in Malaysia specialize in helping traditional businesses to build the fundamental to succeed online. Follow our social media page for more updated related to business, digital marketing and personal sharing.