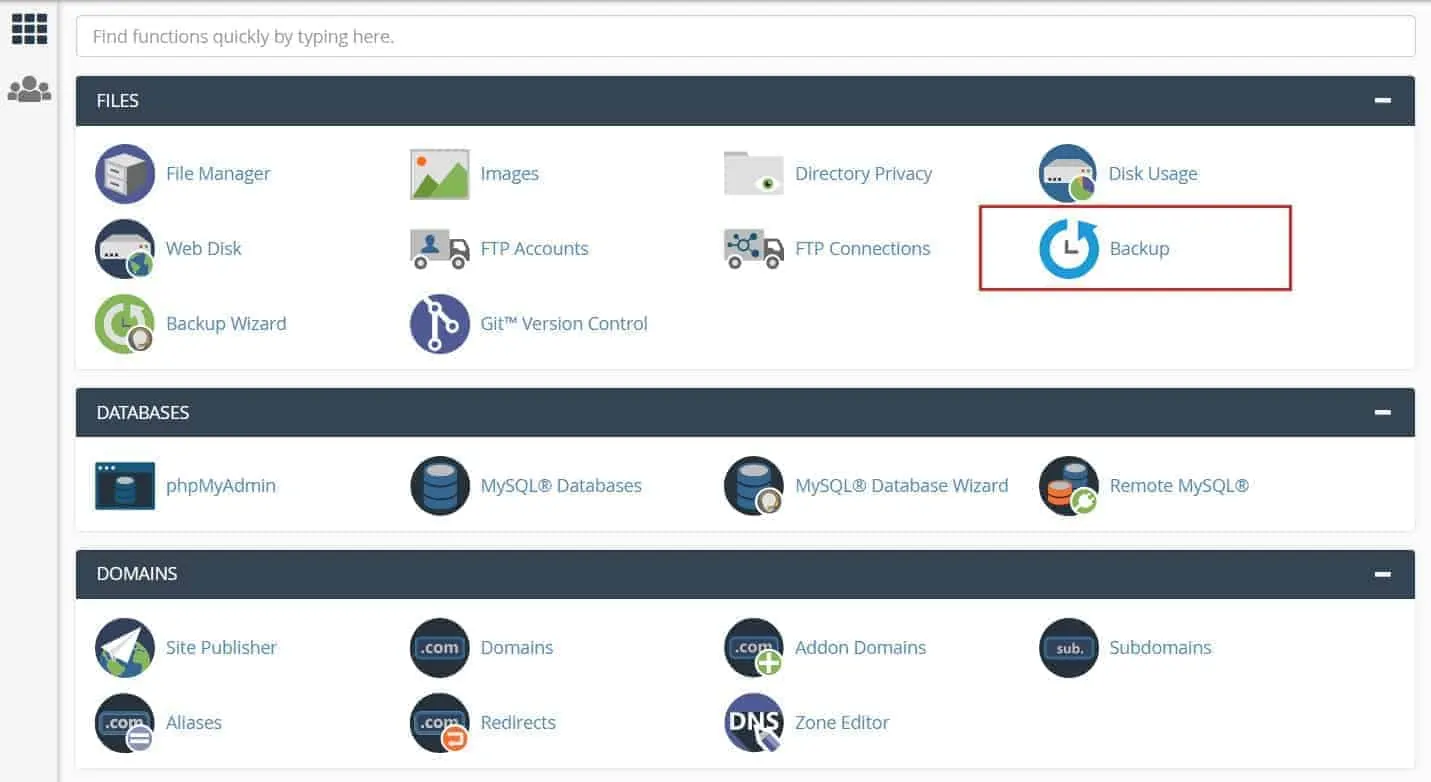 How To Backup Website and Restore – Cpanel
Backing your website serves several purposes which mainly is for website restoration if any miss-management (accidentally deleted some important internal files), incompatibility of the latest updated plugins, getting hacked (with malicious code or files inserted) or etc.  As of our experience, many of the hosting server doesn't provide regular backup for websites. As of our server, we do have the daily, weekly and monthly back up with 1 rotation. It meant that today 12am backup will replace yesterday backup file, this Monday backup file will replace the previous Monday backup file and same for the 1st of the month backup file.
If your website doesn't have the auto backup services, therefore it is important for you to perform back up regularly. If your websites are display website which has minimal changes over the time, it is recommended to back up at least once in 6 months or a year. Says, if your website are ecommerce store with high volumes of sales and features, it is recommended to backup once a month and to update relevant plugins.
There are 2 ways to backup website which is through Cpanel and Plugins. There are quite several of plugins available in the market, as of suggested by the isitwp.com. My personal preference is the All in One Wp Migration, however as I read from some sources, it is important to deactivate or delete the plugin if it is not used (as these kind of plugin may have access to the databases and if hacking happened, things get more troubles.)
3 Steps to Backup A Website through Cpanel
1. Login to cpanel account (www.yourdomainname.com/cpanel or https://www.yourdomainname.com:2083) – Request the username and password from your hosting provider in case if you lost the username and/or password.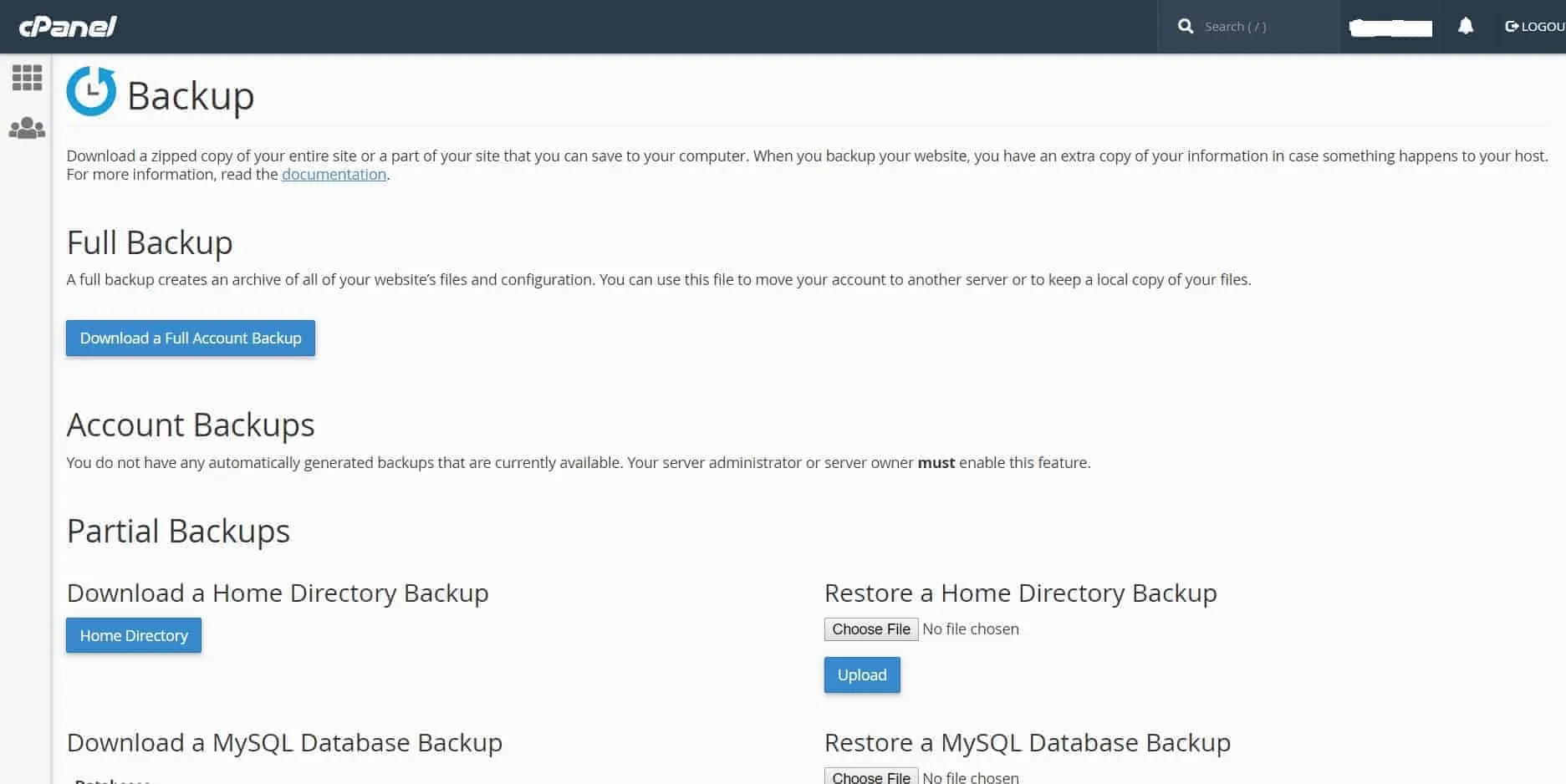 2. Click Download A Full Account Backup (Backup for both MySQL and Home Directory Backup. (or you can partial, manually backup for both at the bottom section). If you want to restore a backup, you can see there is option to upload both the MySQL and Home Directory Bacup file (tar.gz). 
3. Next, you have the option to click to get notified when the backup is completed. Key in your email and click GenerateBackup. Sometimes, the email notification may goes to the Gmail spam folder.
It is done!