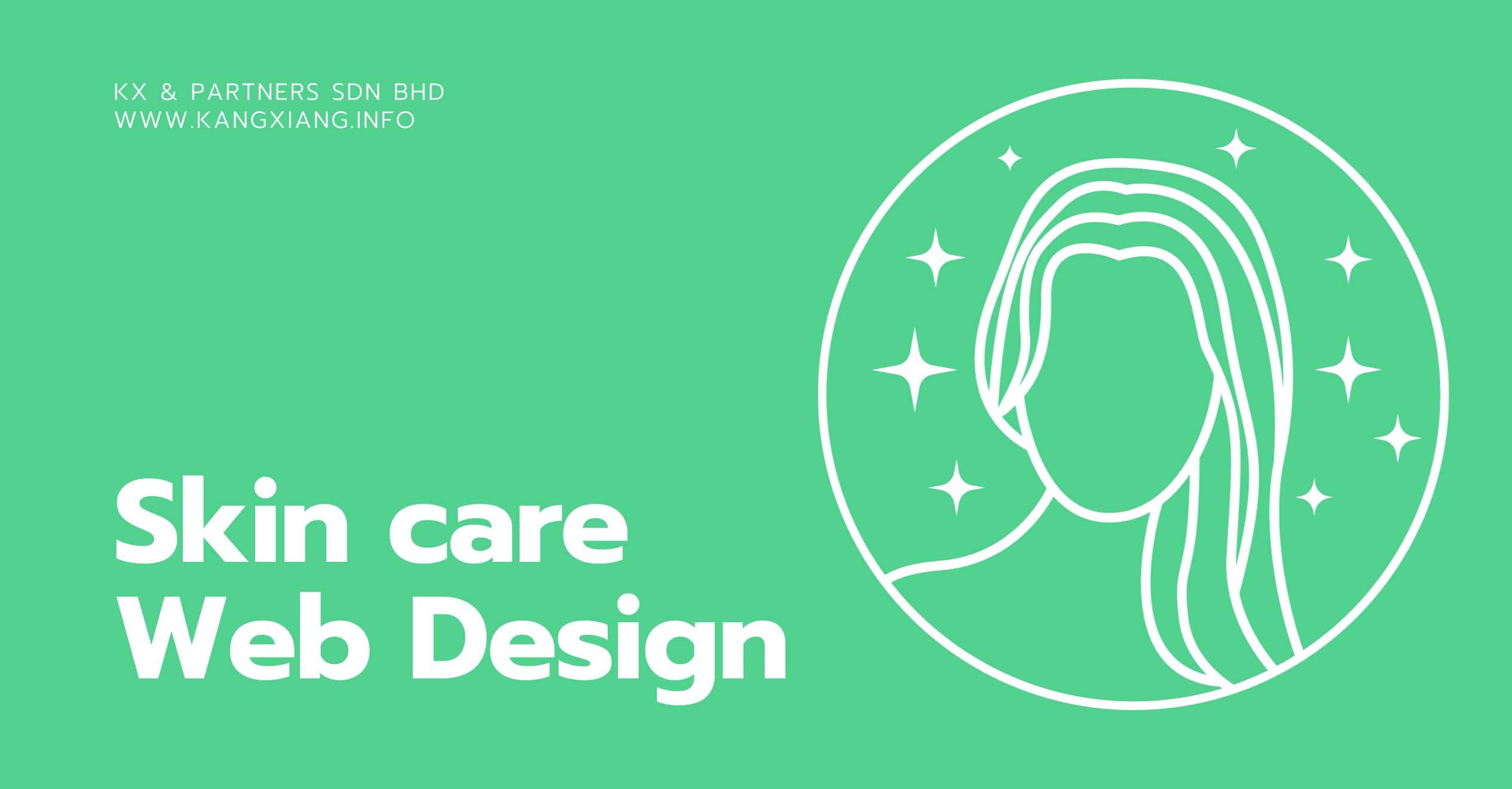 Beauty and Skincare Website Design
In the dynamic world of skincare, first impressions matter more than ever. With the skincare industry booming in Malaysia, it's crucial to ensure that your brand stands out from the crowd. One of the most effective ways to do this is through a visually appealing and user-friendly website. In this article, we'll explore the importance of website design for skincare businesses in Malaysia and discuss some outstanding skincare website design templates that can help you make a lasting impression on your customers.
The Importance of Website Design in the Skincare Industry
In the digital age, your website often serves as the first point of contact between your skincare brand and potential customers. Therefore, it's essential to create a professional skincare website design that showcases your products and reflects your brand's identity and values. Here's why website design matters in the skincare industry:
Credibility

: A well-designed website conveys professionalism and trustworthiness, essential in the skincare industry where customers seek safe and reliable products.

User Experience

: A user-friendly website ensures visitors can easily navigate your pages, find product information, and make purchases, leading to higher customer satisfaction and increased sales.

Visual Appeal

: The skincare industry thrives on aesthetics; your website should be no exception. Visually stunning designs can captivate visitors and encourage them to explore your products.

Mobile Responsiveness

: In Malaysia, smartphone usage is prevalent, and many customers access websites on mobile devices. Ensuring your website is mobile-responsive is crucial for reaching a wider audience.
Website Templates for Malaysian Skincare Brands
Now that we've highlighted the significance of website design let's explore some website templates tailored to the skincare industry in Malaysia:
Minimalist Elegance

: Clean and minimalistic designs are in vogue. Templates focusing on simple yet elegant layouts, with high-quality images of your skincare products, can convey a sense of luxury and sophistication.

Natural and Organic

: If your skincare brand emphasizes natural and organic ingredients, consider templates incorporating earthy colors, eco-friendly imagery, and clean fonts to align with your brand's ethos.

Asian Heritage

: Malaysia's diverse culture and rich heritage can be a unique selling point for your skincare brand. Templates incorporating traditional motifs, colors, and elements can help you connect with your Malaysian audience more deeply.

Educational Blogs

: Skincare is a topic that many customers are passionate about. Consider templates that allow you to create a blog section to share skincare tips, product knowledge, and industry insights, establishing your brand as an authority in the field.

E-commerce Integration

: If you sell skincare products online, ensure your template supports seamless e-commerce integration, including secure payment gateways and an efficient checkout process.

Customer Testimonials

: Showcase real customer testimonials prominently on your website. Templates with dedicated sections for reviews and ratings can build trust and credibility.

Responsive Design

: Ensure your chosen skincare website design template is responsive and optimized for all devices, including smartphones and tablets, to reach a broader audience.

Social Media Integration

: Connect your social media profiles with your website. Choose templates that make displaying your latest social media posts easy, allowing visitors to engage with your brand on multiple platforms.
WordPress Templates for Skincare and Beauty Industry
Derma Clear – A theme made to give your new beauty center or skincare shop website a modern, youthful, and clean look! The theme comes with a carefully designed cosmetics center, clinic, appointment booking elements, and stylish layouts perfect for presenting skincare products and cosmetology & dermatology clinics.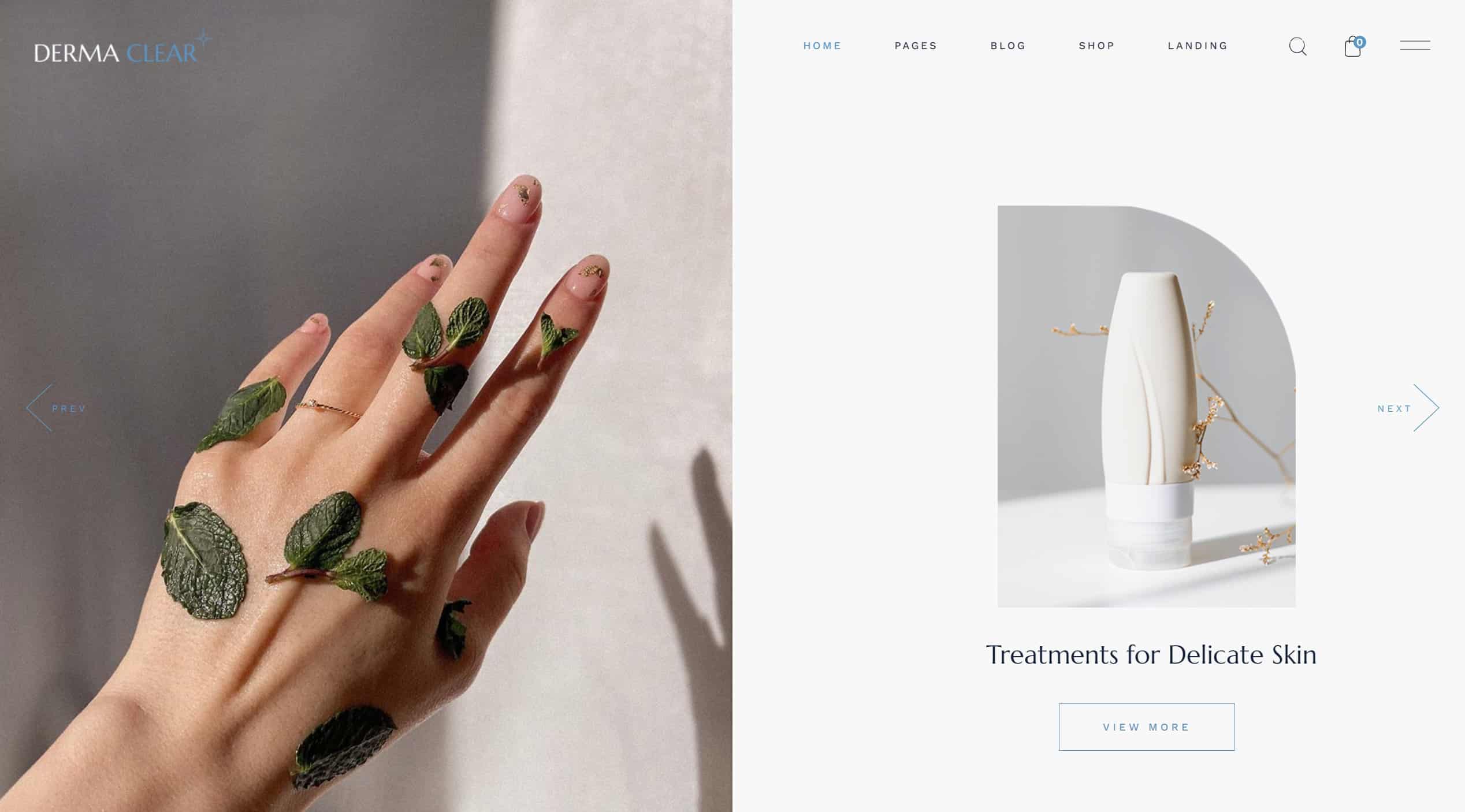 Lilac – This is modern responsive beauty store WordPress theme created for beauty cosmetics shop, makeup store, organic cosmetics store, clothing stores, makeup portfolio, beauty salon, beauty spa, beauty center, cosmetics shop, baby store, beauty fashion blog and beauty marketplace websites.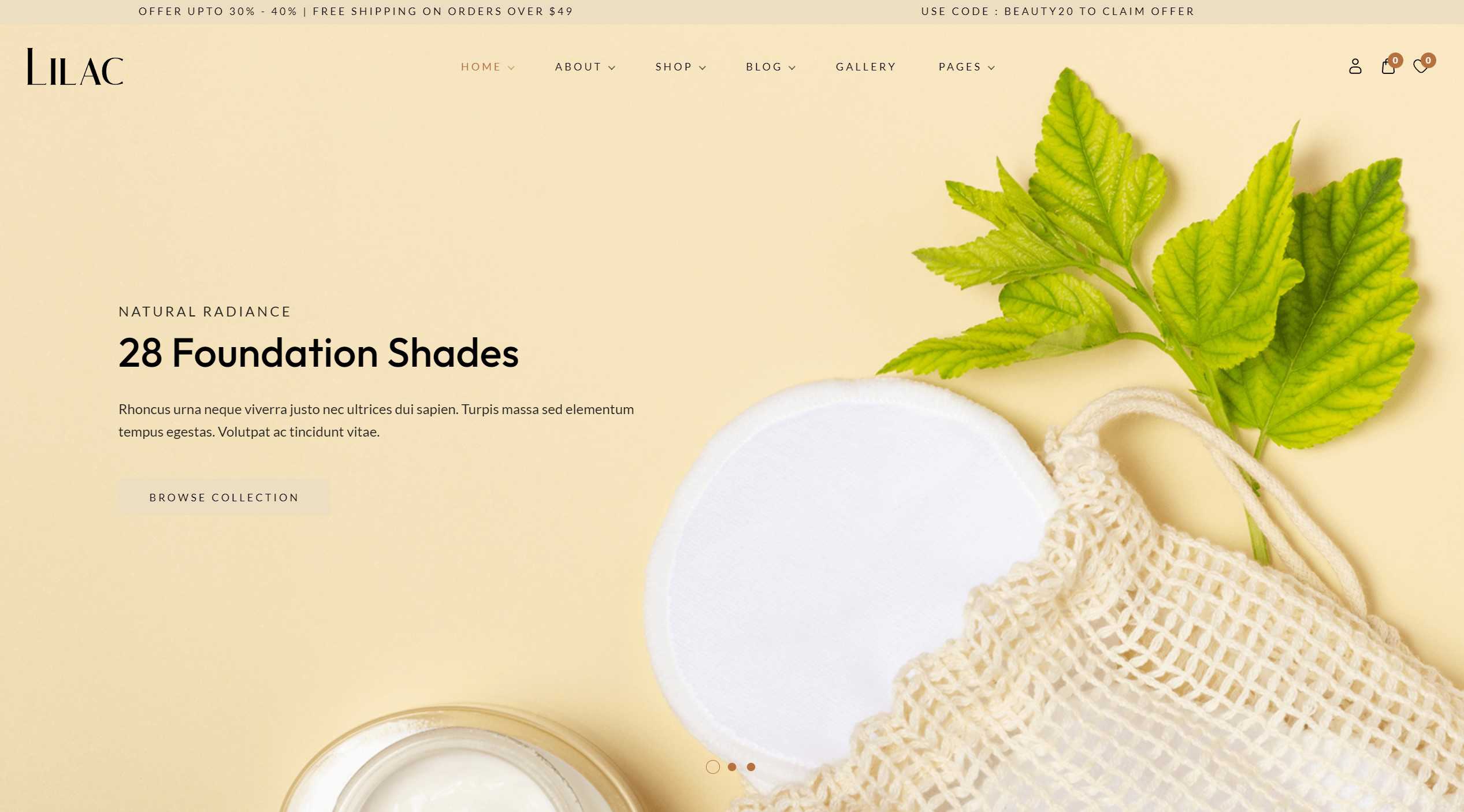 Cosmetsy – Create your dream cosmetics shop with Cosmetsy – a versatile WordPress skincare website design theme for beauty, fashion, and wellness products. Build your online store in just a few hours!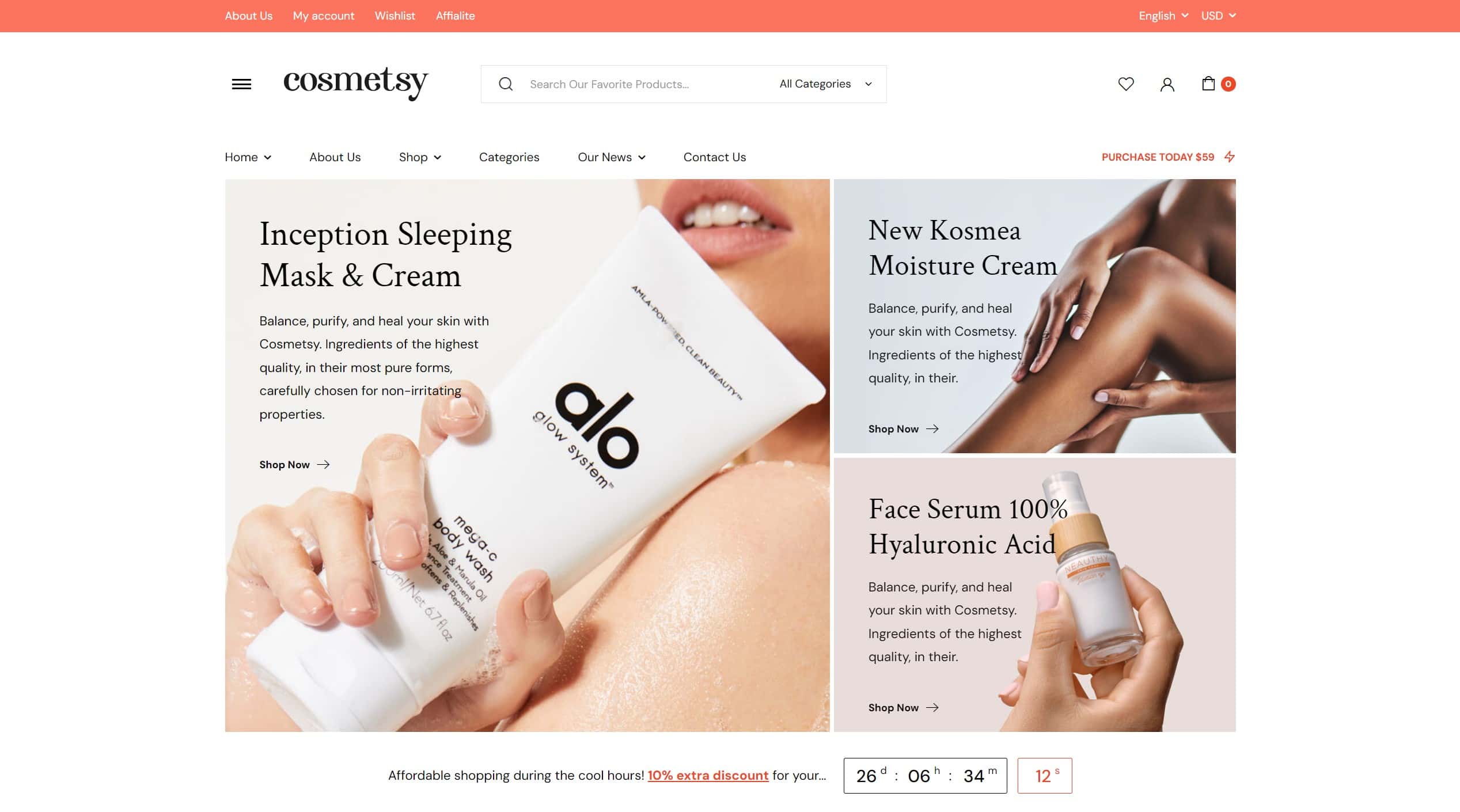 Conclusion
In the competitive skincare industry in Malaysia, a well-designed website is your digital storefront and a powerful tool to attract and retain customers. With the right skincare website design, you can create an online presence that reflects your brand's identity and provides an exceptional user experience. Elevate your skincare business in Malaysia by investing in a stunning website design that captures the essence of your brand and helps you stand out in this vibrant market.
We are an ISO-9001 certified website design agency and Google Partner badged. Contact us if you want to build a WordPress website and get the RM1,500 Google ad credit rebate. Follow our social media for more updates.