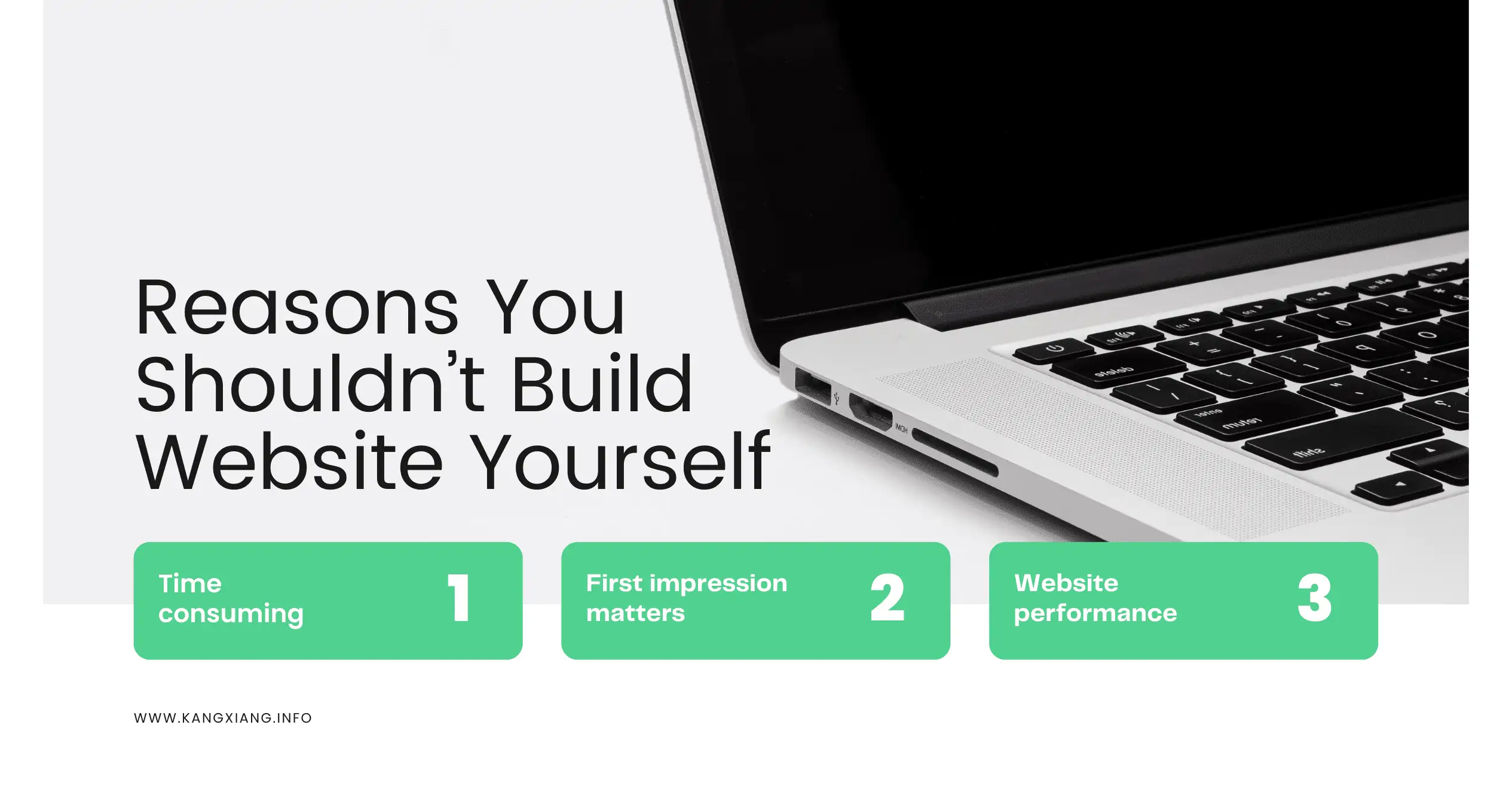 Reasons You Shouldn't Build Website Yourself
In this digital world, the website is vital for your business. Many business owners would rather DIY design a website on their own instead of outsourcing it to a web design agency to save cost. Designing a website isn't as easy as you think. It requires a lot of technical skills and patience. You have to know the knowledge of coding, JavaScript, CSS, HTML, etc., to make it a better digital presence. Let us explain to you why you shouldn't build website yourself:
Time-consuming
Rome wasn't built in a day, and neither should your website be. Website is the first place when people want to learn about your business. To launch a good website require a lot of effort and time. Even a simple one-page website, an experienced website designer also needs 2-4 days to get it done. Therefore, if you want to design your website without experience, it would cost more intangibly.
First impression matters
To make potential customers consider your business a trustworthy company, your website's design, loading speed, and content are essential. A good website design agency has gained much experience designing a website over the years, so they know the market trend and how to build a professional website. If you DIY your website, you may struggle to stand out from your competitors.
Website performance
Even though you successfully build a website, some technical factors will hinder your website in the long run. For example, if your website has little SEO knowledge (Search Engine Optimisation), your self-build site will hardly rank on Google and, therefore, have lesser or no visibility. In addition, if you don't know how to optimise images, caching, and minification, your website tend to load slower. Visitors leave the website because of a poor experience.
In conclusion, designing a website isn't an easy task for those with zero experience. To save your time and ensure your website could well-performed, we strongly suggest you could leave the job to someone professional.
Learn more about our services and pricing! Follow our social media for more ways to make your business stand out digitally!