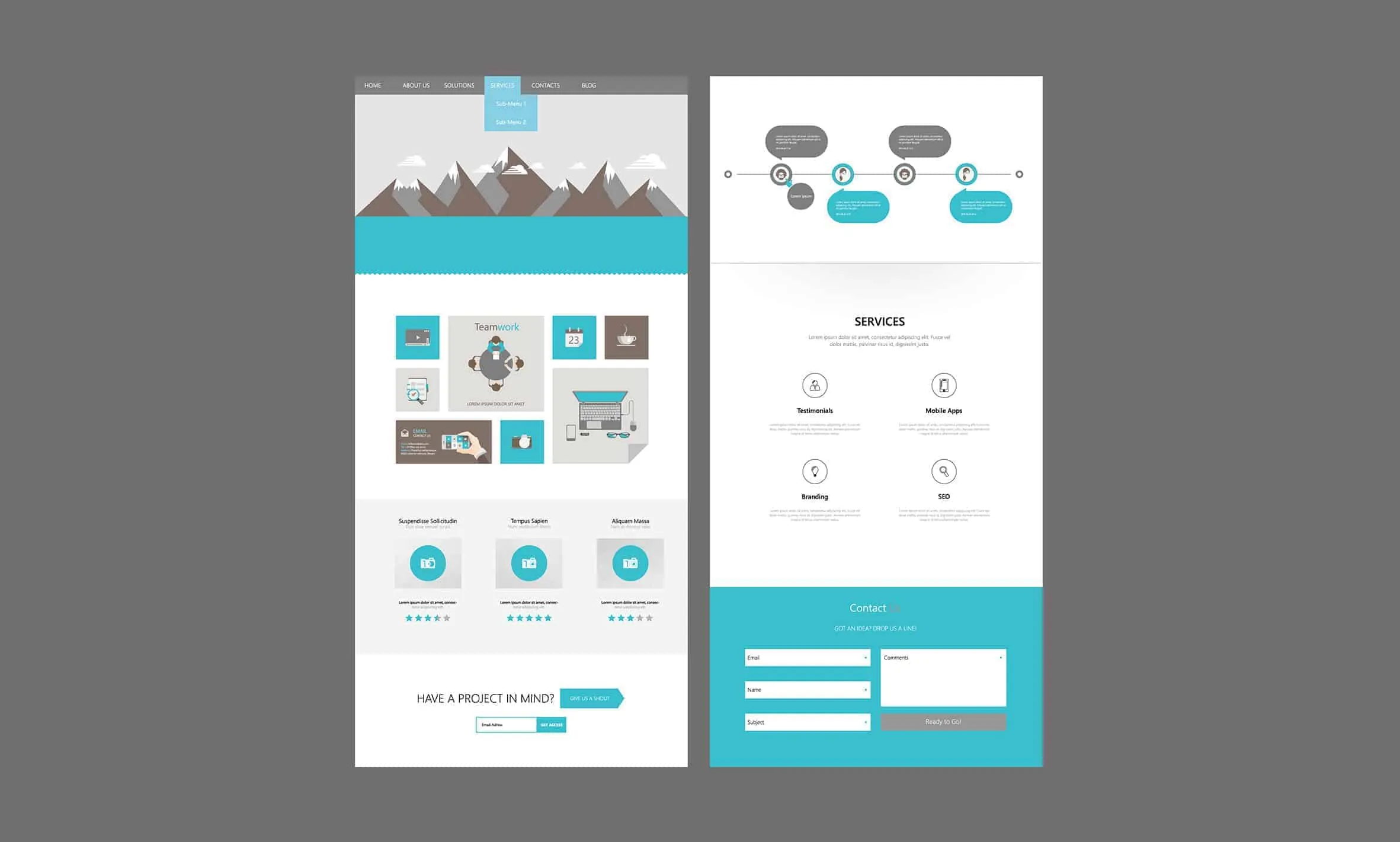 Choosing the best wordpress template for your website design
Selecting the right theme for your WordPress website might sound like something easy to do that responds more to personal likes than to a strategical action. But truth is that every detail on your website affects directly the impact that your website will create on the audience. That, of course, includes the template because it's part of the concept your brand is trying to promote. To choose the best WordPress template that suits your business; you may take these pieces of advice into consideration:
Responsive Design
Yes, it's in upper case for a reason; lots of people still ask themselves if their business really needs to be responsive. We think the question has a really easy answer, just look at people on the streets and even yourself and your family, how many times do you see them with their noses on their smartphones or tablet? There's your answer. Mobile technology might increase your reach even by 80%. Select a theme you can adapt.
Features
The magic of WordPress lies in the plugins; some of them are a must for any business and others adapt more or less depending on the topic of the company. Whatever it is your business, the template you choose must be plugin compatible with the basics and the special ones. Choose the template with features you wanted will make your life easier when you're developing the site. It is always important to be right the first time!

Free or Premium
It depends on your needs, a new business might need to use free templates for a quick cheap website to be available, but the features are normally limited. For example, some template offers only 2 slides in the sliders which normally we will create 3-5 banners for clients. It's simple to set up but very limited in customization.
If you choose a premium template, customization on the designs and layout are achievable but with the time it might be difficult for beginners to analyze the code and overwrite it.
Ask for opinions
Reading the ratings and reviews from a template can give a great hint on whether or not a template is a useful option for your website. Personally, I prefer those templates that give quick responses and those that include Visual Composer, Elementor or Slider revolution in their template.
Are you looking for the best WordPress templates for flower shops and landscaping? Read this post. Follow our social media for the latest updates.