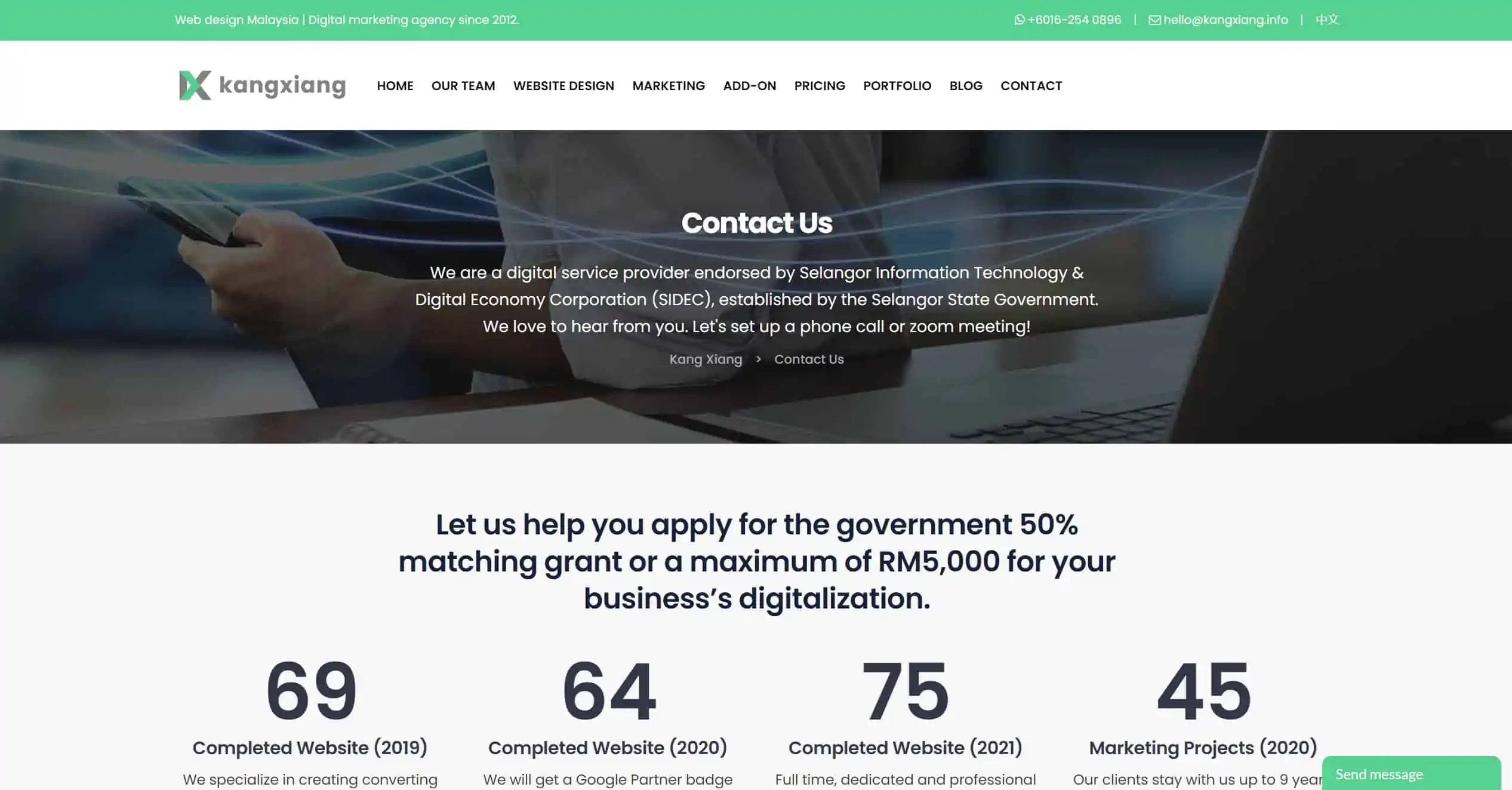 How do we make contact us page on our website?
A contact us page is an essential element you must include on your website. Customers want to purchase or know more about your products and services, and they will go to the contact page to look for your contacts, such as your contact number or your retail shop address. Another reason you should have a contact page on your website is because it will help you with your SEO. If your website includes your business name, address, and phone number, then Google will take your business as well established and reputable. Let us show you three features your contact page should have:
Reinforcement statements
People interested in our services will usually visit our team page and contact us page. A good reinforcing statement is to re-emphasize why users should contact us for more information. For example:
Let us help you apply for the government 50% matching grant or a maximum of RM5,000 for your business's digitalization.
Showcase the number of portfolios and projects to boost the prospect's confidence toward contacting us.
Claim your FREE digital marketing e-book on how to move your business online and get a 100% free 30 minutes- strategy session worth RM500.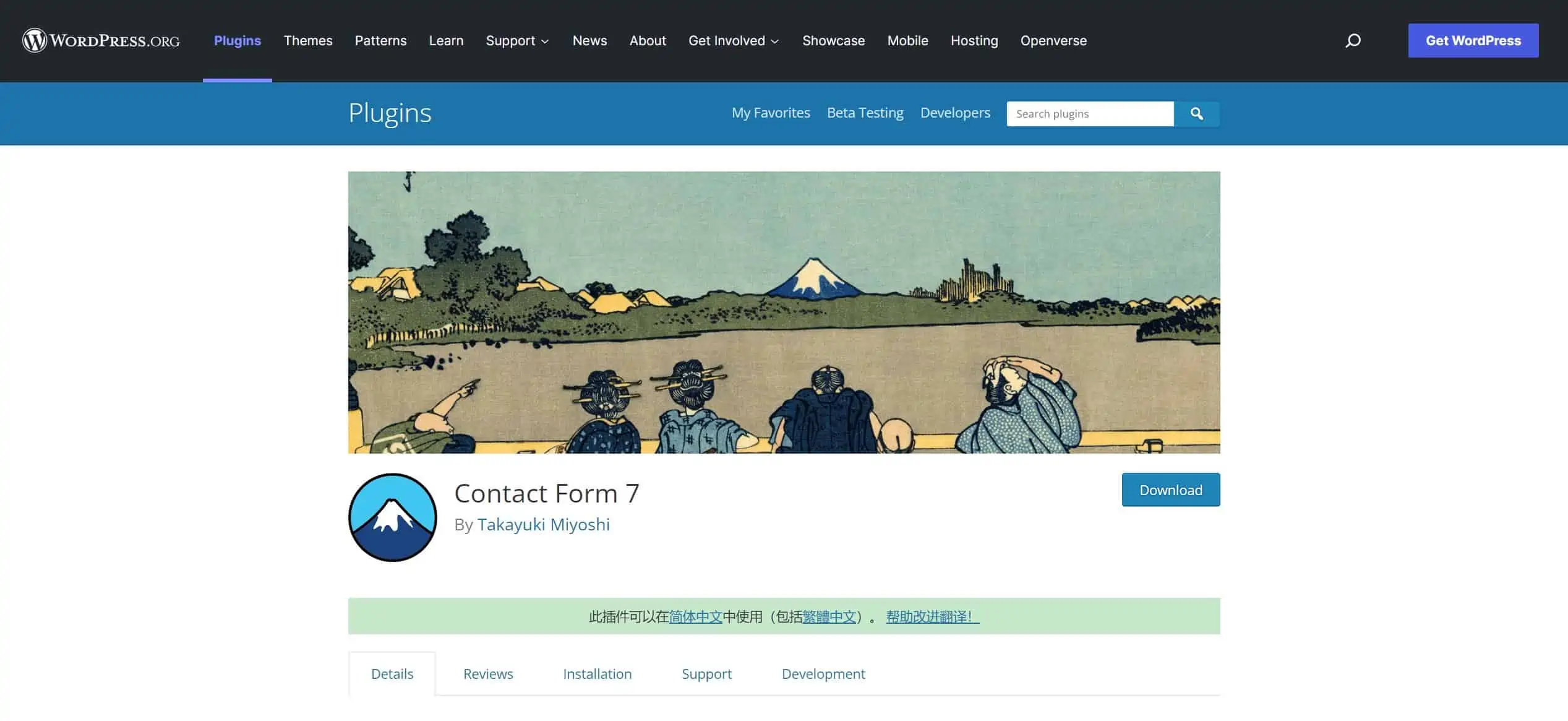 A contact form
A growing email list in any market is crucial because it can help you generate more sales. A contact form on your contact page enables you to create more leads. In addition, you can insert some questions in your contact form. When customers answer the question, you can get the info you need, and then you can create a strategy about how to turn your visitors into leads. Contact form 7 is one of the most popular contact form plugins.
Business's phone number, email address and business address
Provides phone number and email address to allow customers to contact you quickly. Sometimes, not everyone wants to fill in a web contact form, so your contact number and email address on your contact page can make your business easier to contact. A floating WhatsApp button is quick and convenient. When you put on your email address, it will automatically generate a link directly to the email, so they can straight send their enquires to you. If you have retail stores, you should include every retails on your website so that when customers want to visit your retail, they can check on your website where is your retail located.
Furthermore, listing your business address is also a powerful way to boost your SEO. List your business address helps search engines understand where your business operates. When people search for something related to your business, it will give your website a bit of a boost for people in your area. For example, our company, KangXiang.info, has listed our business address in Puchong. Therefore, we will rank higher on the search engine result page for "web designer in Puchong" than those who do not list an address on their website.
Learn more about how to get RM1,500 Google Ads Credit for Free! Follow our social media for more ways to make your business stand out digitally!