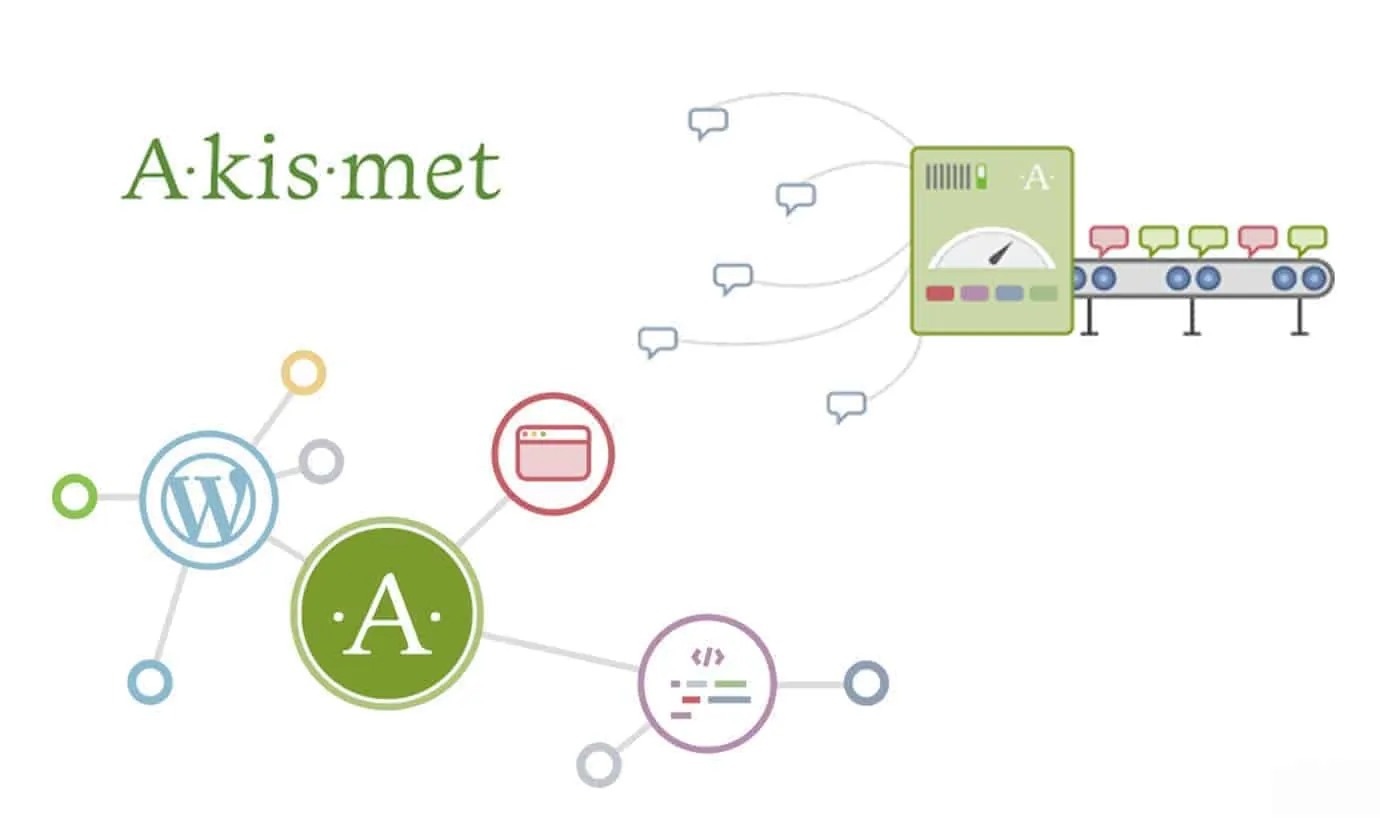 What is Akismet and Why You Use It to Prevent Spamming?
The internet is full of information and valuable content but also is filled with spam which is a trash message, that makes annoying and uncomfortable the surfing through the web. Every fake, annoying and unwanted comment is spam. A solution to this its a service that filters spam from comments, contact form messages and trackbacks. It is called Akismet.
This WordPress plugin works combining spam information and spam rules on participating sites to block future spam. The name comes from Automattic and Kismet. It is one of the most popular anti-spam plugins that protect millions of WordPress websites worldwide. This is why we recommend Akismet :
Why use Akismet?
This plugin was created by Mullenweg, WordPress creator, so his mother could surf safely without the annoying presence of spam. Anytime someone post a comment to a participating webpage, Akismet compares it to previous spam information: if it's spam, it's deleted. If the spam pass through but a user marks it as spam, the comment is added to the database of spam, which helps the plugin to evolve and makes it more efficient.
Spam should be deleted not only because is nuisance but it might be assessed negatively.
It's easy set up and use: It provides a free download but a the premium option to upgrade. The free version includes a spam protection for your personal WordPress blog. The premium version works for high-traffic websites. Check the pricing.
Avoid penalized by Google for spammy content: it could happen if hackers add spammy hyperlinks to your site from many accounts.  Worst if those links are direct to porn and gamble sites.
It is essential: When you have a website is important to keep it safe from malicious attacks, start from the spamming comments and links.
It has the biggest spam database: It holds over 7 million spam per hours which translates into its database. It holds more data and algorithms about spamming tactics and rules than any other spam filter and protection plugin.
As you could just see the spammy content on a participating website can easily be deleted and prevent by using Akismet the most popular WordPress' plugin for anti-spam. Learn more about other web development tips and articles.
Kang Xiang Lim
Kang Xiang started his career by providing freelance web design services around Selangor, Malaysia. Knowing that website is a must for every businesses, yet it can be a difficult task, therefore Kang Xiang and his team (currently 5 persons) are constantly looking for better solution for businesses to succeed online. Since late 2018, we have been creating 6-8 websites in a month and managing up to 20 companies SEO, Google Ads and Facebook marketing.