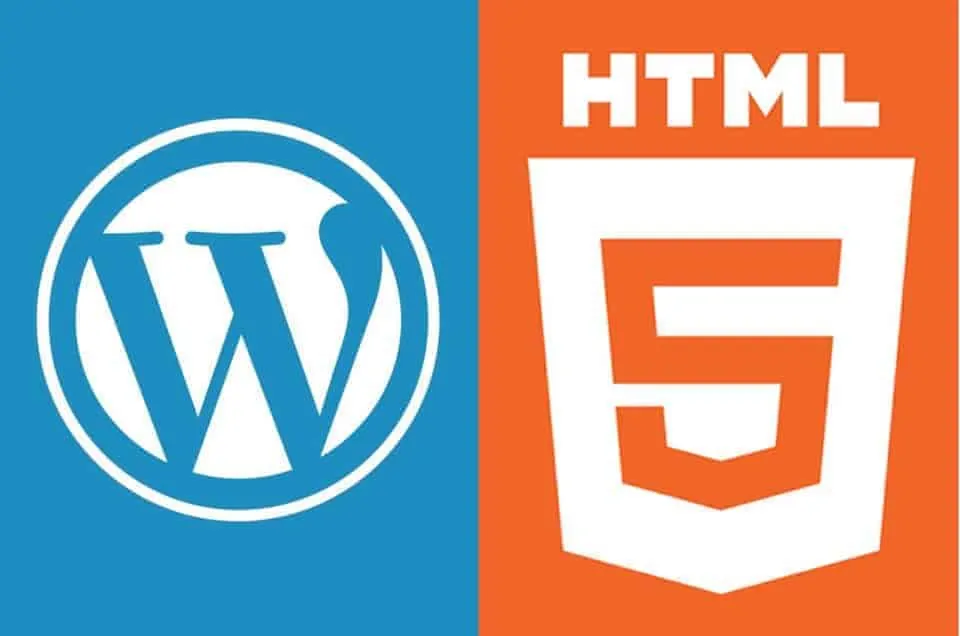 WordPress Website Development vs Static HTML
When you are looking to build a website to promote your company online, you may get opinions from website developers suggesting to build a WordPress website or HTML website. It is important to know the pros and cons of both in order to make a good decision for long run.
What is WordPress website?
WordPress is content management system where you will be using this to manage all functions within the website. Overall you are able to manage content, add and remove pages, edit things, add text and videos, photo etc with the admin panel of WordPress. In short, it means you would be able to do manage your website on your own without knowing HTML skill. That is the prime reason that almost 27% of the websites across the world are powered by this CMS – Report by W3techs.
The pros and cons of using WordPress
The advantages of using WordPress are as follows:
– WordPress sites are easy to update
– You can get impressive professional templates for WordPress all ready to give your site a new look by a few step installation.
– You can enhance site functions by the help of plugins.
– With WordPress you can solely control the site, and need no other helping hand normally.
The disadvantages are:
– It would take you some time to learn and master the CMS to handle confidently though you would get ample help through the online community and support forum.
– You will have to update the site, backup the contents and manage from time to time.
What is a HTML website?
HTML is the hyper text markup language, which is the language or code to make a website. Developers would combine CSS and JavaScript with HTML to make fully functional websites.
The pros and cons of static HTML sites
The advantages of using HTML are as follows:
– The software infrastructural requirements are actually low. You don't need PHP or MySQL to be installed on your server.
– No periodic updates or backups are needed for the site. Only when you edit a page or add or remove pages or contents, you would need to update. Little or no maintenance.
The disadvantages are as follows:
– You won't be able to handle the site without knowledge of raw coding.
– Whenever you want to add some features to the site, you would need advanced styles, and eventually your developer may also suggest you shifting to WordPress for more plugins, and professional templates support.
– Higher cost of website development or upgrade
Conclusion on the differences between WordPress website and HTML website
While a WordPress website can be built by you with the help of a visual editor, you may still need help of an experienced wordpress website developer to make it nicer. A HTML site on the other hand will essentially require developer support for being built in higher cost. Besides, a WordPress site will have all your site data and files stored in their database, while the HTML site will have all data stored in static files.
Weighing the Pros and cons of both platforms, it becomes evident that HTML sites initially being a low resource option, may get a costly affair in future for you. To maintain the site you would be totally dependent on the developer for every step. WordPress on the other hand may require frequent updates and backups, but would be cost effective and hassle free in handling on your own.
Pic source: https://bostoncmsdevelopers.com/web-design-tips-blog/
5 elements of a good website you should know >>> Click Here