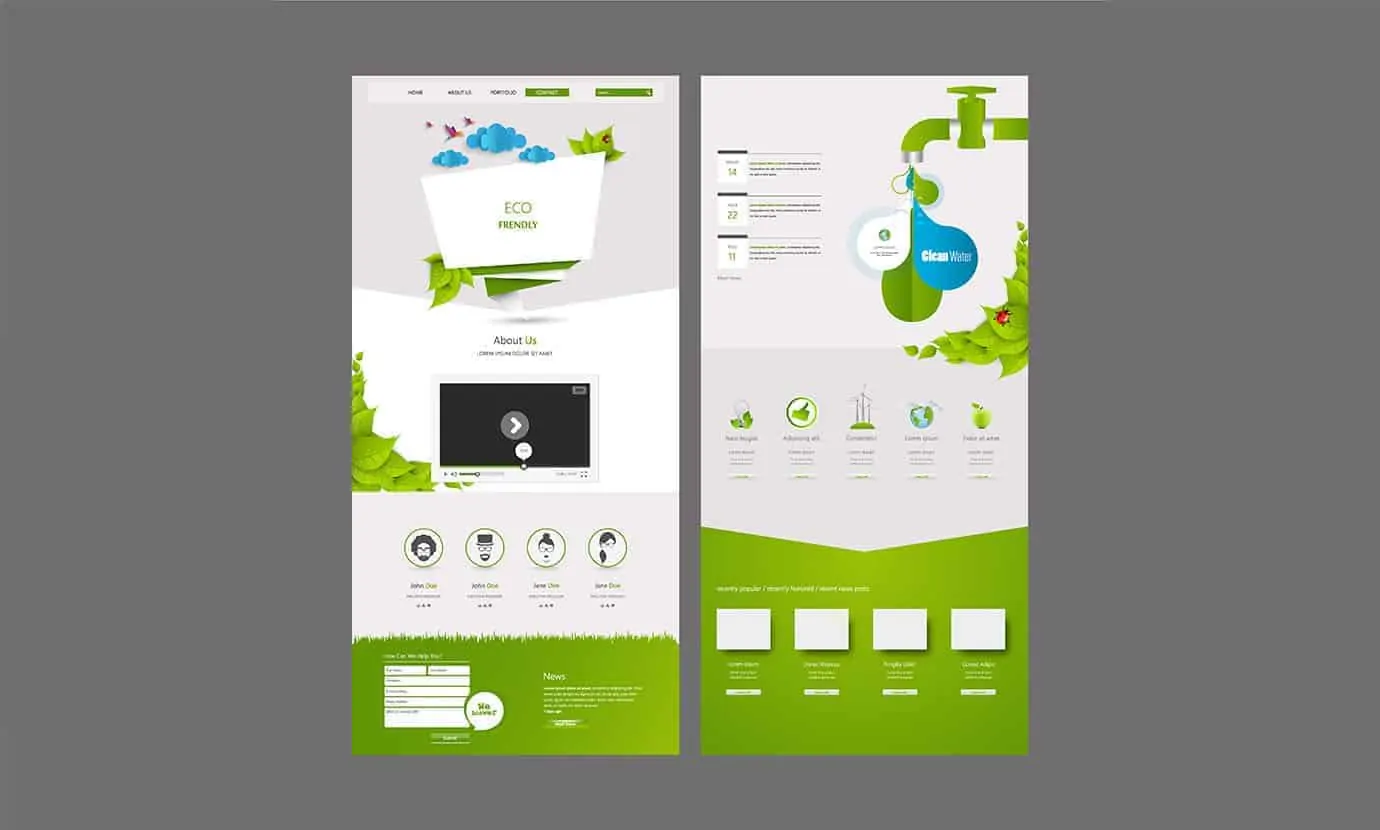 One page website design and who shall use it for business?
As the internet grows and grows and grows, and technology (especially mobile technology) is at an even faster pace, the amount of information in Google Engines is simply in-commensurable. That's one of the multiple reasons why Google keeps changing and changing the game rules when it comes to SEO, content and customer experience for indexing websites in the search results. One of the tools that resulted from marketing adaptation to these changes is, of course, one page website design (Some called it single page website design)
What are One Page website design?
As their name implies, one page website are those sites that condense the minimum information needed for a customer to make a purchase, on one page. By this, it means there are no multiple pages just like "contact us" or "about us" or "services, etc. Even though, it might be some exceptions such as enlargeable text boxes or a menu bar that doesn't lead to another page but a specific place (section) in the one page. Plus, they're compatible, responsive with any device.
The inconvenient might come when talking about the HTML which is also only one. This means that could be a little bit hard to optimize but since the condensed content is the most appealing for Google's engine bugs, if you do it well it will be worth it.
Who shall use one page website design?
This kind of websites are not for everyone and seem to be especially useful for freelancers, nevertheless, some big companies are using them as side projects or review pages. The business that could profit more from one-page websites are:
New businesses: when starting a new business, we'll probably need to get a quick website but maybe don't have too much content to fill it. Using one page website is the perfect way to begin.
Businessmen who are looking for a cheap budget development. You can use a free one page wordpress website template and fit in content for each sections. Some sections can be hide however limitation on customization unless you have coding skill.
Small businesses: sometimes less is more and where you have a small business with determined services, hours and info, it's better to condense it and use than using extensive garbage text to fill lots of pages.
High-end or visual businesses: if you own a business where the visuals are important and you want to give a sophisticated look, parallax images on a one-page website are perfect.
One-time events: create a temporary one page website to concentrate all the info your attendants will need.
Freelancers on creativity: parallax is also perfect for making a portfolios website.
Cost for developing an one page website can be low or high depending on the client's expectation. If you are looking for cheap website development, you can choose free website template with no customization. This can be done with only RM880 (Free 1 year .com domain and web hosting, value RM315 per year). Check out our one page web packages.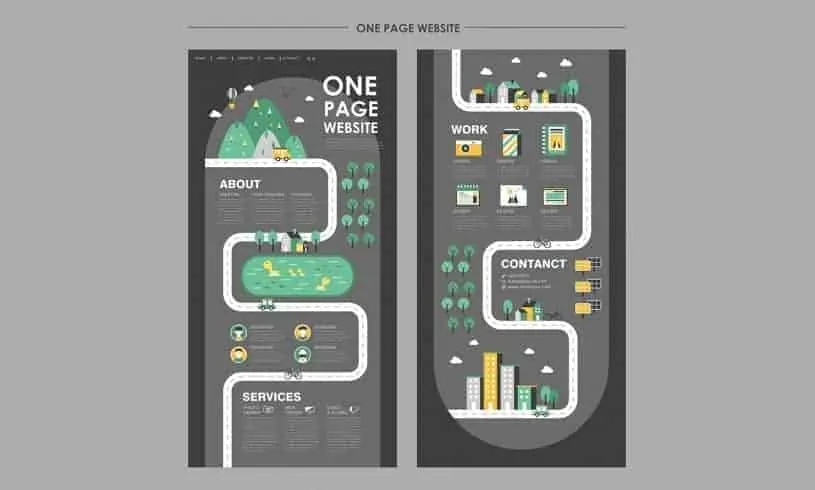 If you are looking for a custom design and beautiful single page website design, we can provide both the layout and css customization with additional charges. On top of that, you can create a better web design with premium one page website template (around USD39-69).