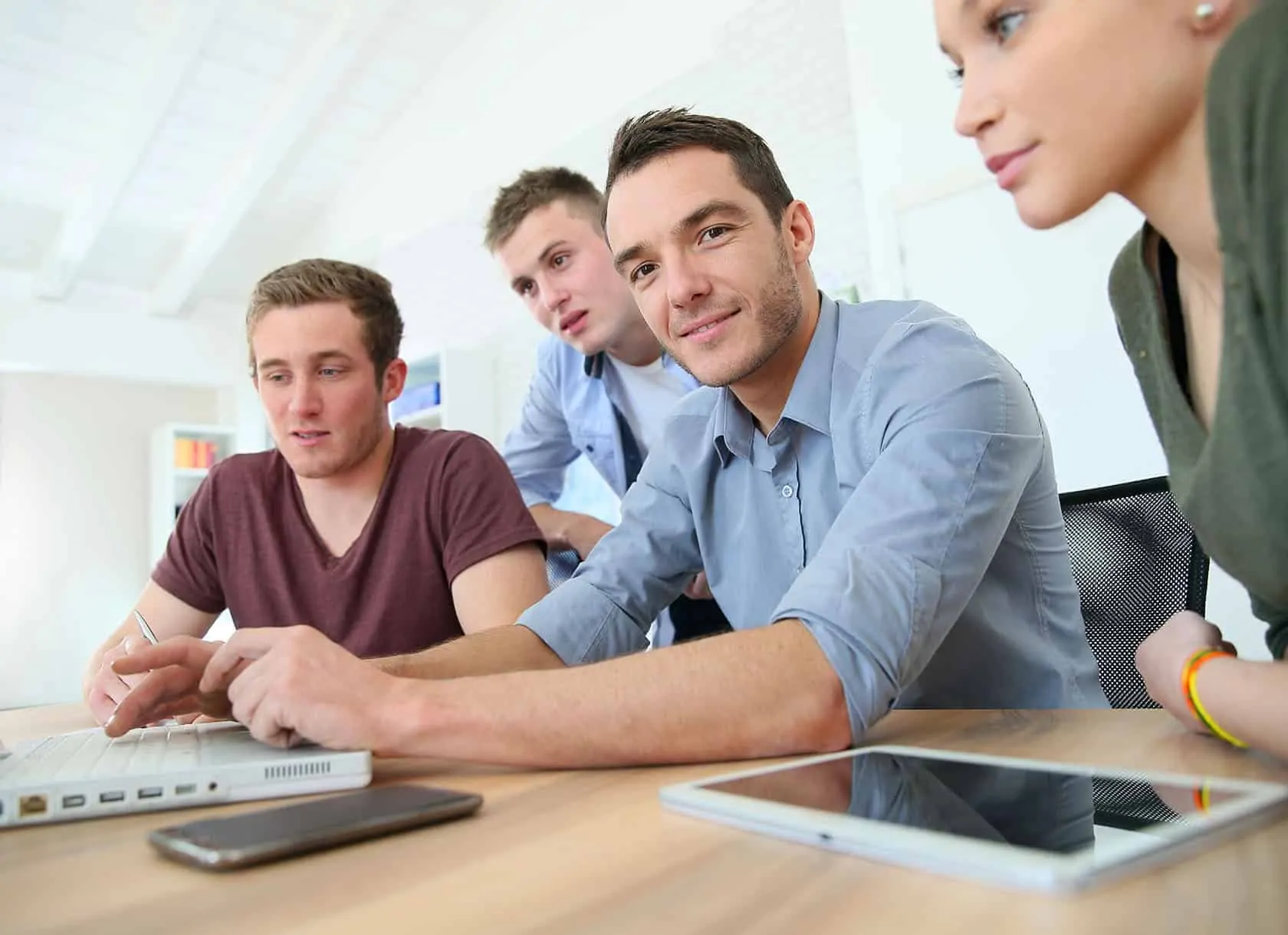 4 Freelancers / Skills You Need for Creating a Good Website
To create a good website is not the job of only one professional / skill; it's a result of a combined effort between a freelance developer, a graphic designer, photographer and an experienced copywriter. Here I listed the 4 important freelancers that you need:

Freelancer: Developer > Copywriter > Photographer > Graphic Designer
Freelance developer.
A freelance developer creates a platform for others to sow their design and creative seeds. He designs and develops the place where others showcase their creative works and ideas. He does this with his knowledge and experience of the languages of the internet to give you a live website. This guy will have to combine his skills in different code languages such as HTML, PHP, CSS, Javascript and so on. He is required to be ready to listen to you and consult. Most of the small businesses websites is built on WordPress platform, where basically the freelance developer need to know how to play with HTML, CSS, Plugins and Visual Composer / SiteOrigin. You definitely need the skill of a web developer to create a good website.
Freelance Copywriter.
A website copywriter is a professional who delivers writing project for websites. Writing for websites is not easy as the freelancer have to understand the business and products. It involves gathering key information of your business to form a sales copy and strong call to action that will pull customers to your business. They are important to make you achieve your business goals. They write your product and services sales copy to answer all the questions your customers might have for you. Traffic can vary by as much as 500% based on the headline – MOZ
Freelance Photographer.
It is crucial to hire a photographer for your web project but somehow Malaysia small business owners seem like not likely to pay for that. Freelance photographer goes to field to get you cutting edge pictures of your business and edit them. Most owners take business photos at own, but I would advise let the professional do their job. Apart from the powerful tools a photographer make use of, his professional skills and experience cannot be easily come by. They know the best position and place to take shots for great presentation. To make an attractive website and advertisement content, you need good photos and therefore you need to engage a good photographer.
Freelance Graphic Designer.
A graphic designer creates and combines your graphics and photos to make them presentable and fit for the website. He is in charge of logo creation, banner designs and all other color related units of website. It is good to connect your graphic designer to your freelance developer as working together brings a great design synergy and also boost your business image. His work is to give you eye captivating images to improve your website.
Get these 4 freelancers to work for you can helps to create an attractive website, however cost and team management is therefore challenging.